By day we are lots of things: bosses, mamas, sisters, grocery-shoppers, best friends, the good cop (or the bad cop), singletons, errand-runners, task-masters, you name it. But at night, we give ourselves the freedom to be ladies. And if that means Hollywood-Dressing-Gown peach silk overlaid with impeccable smoky lace in a plunging smooth-softbra silhouette, we think that the days labors were worth it.
May We Recommend?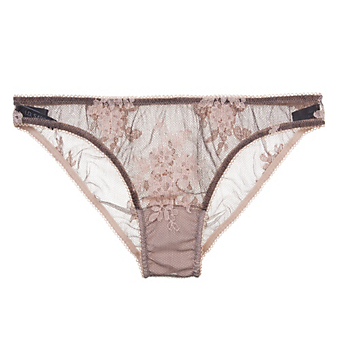 We always love how ID Sarrieri's impeccable laces look against the skin, and the pale smoke-and-mirrors palette of this divine lace bikini is certainly no exception.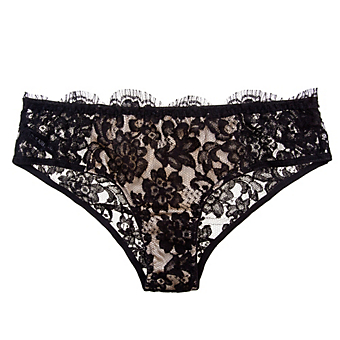 Signature mantilla eyelash lace (sheer in the back, amazing on the body), panels of barely-blush silk satin, and a retro-fabulous silhouette, make this brief a killer.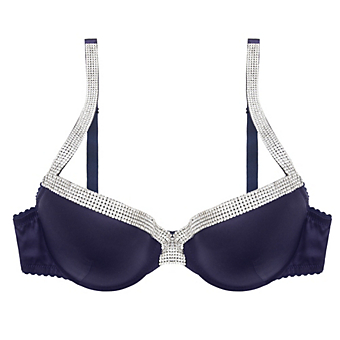 Diamonds are a girl's best friend, Diamonds are forever, Diamonds look...
;