We're not sure if Huit's Mrs. Wang bra is referring to a potential Mrs. Alexander or Madame Vera herself, but if they're giving a nod to clean lines, a downtown sensibility, and an overarching femininity, we think either one flies. Very fine grade mesh is interwoven with an awesome (and totally smooth) stripe, and wireless construction is supplemented with an ingenious cross-over panel in the front and bands of support boning at either side. It's a little 80's, a little modern, and utterly ladylike.
May We Recommend?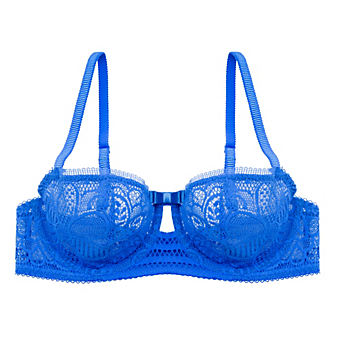 With glissandos of graphic-botanical lace, a true demi shape like a swooping melody, and a stunning subtly long-line silhouette. Is this Huit's magnum opus?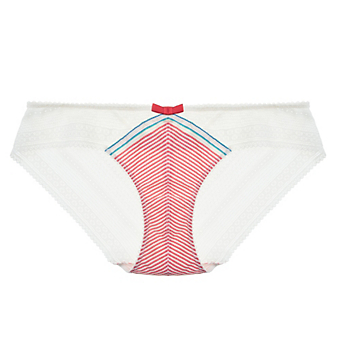 This pretty striped brief interviews well. She's a perfectionist, works and plays well with others, it is a fierce multitasker (ahem, wearable stripes).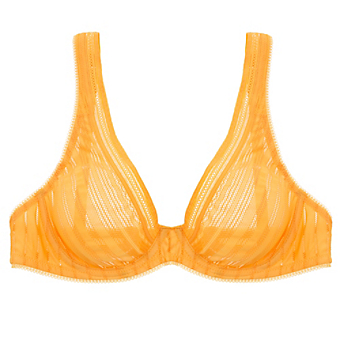 From the Battery up to the Bronx, this sophisticated stunner is perfectly Manhattan. Cutting edge, artistic, and expensive looking. Right down to the grid system.
;