We're not sure if Huit's Mrs. Wang bra is referring to a potential Mrs. Alexander or Madame Vera herself, but if they're giving a nod to clean lines, a downtown sensibility, and an overarching femininity, we think either one flies. Very fine grade mesh is interwoven with an awesome (and totally smooth) stripe, and wireless construction is supplemented with an ingenious cross-over panel in the front and bands of support boning at either side. It's a little 80's, a little modern, and utterly ladylike.
May We Recommend?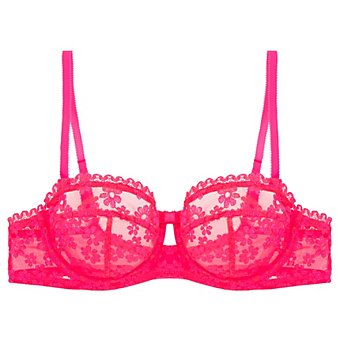 This bra is pure Parisian elegance, the peek-a-boo spacer, the bisette lace edging, the tuileries print, but it's the color (!) that brings it to us to a height of passion.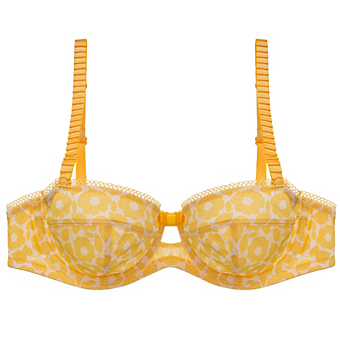 This is what happens when flower power, solar power, and girl power combine. Merrimekko-esque floral, brilliant canary palette, and classic demi shape is high wattage indeed.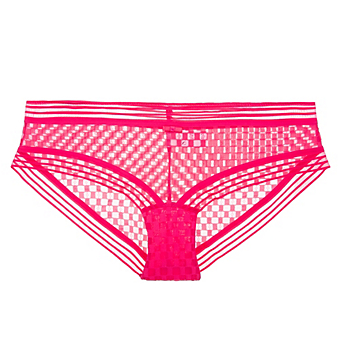 With a checkered flag print and a heart-racing palette, racing stripe ticking and a classic sheer bum, this brilliant pink shorty is ready and raring to go. And they're off!