Provocative rarely gets to hang out with its friend "Totally Effortless", but when Hanky Panky's signature stretch mesh (effortless, comfortable, slips-on-over-the-head) is rendered in a daring open-cupped boudoir number with fringe that's just begging to be shaken, well Provocative is finally getting the QT it deserves.
May We Recommend?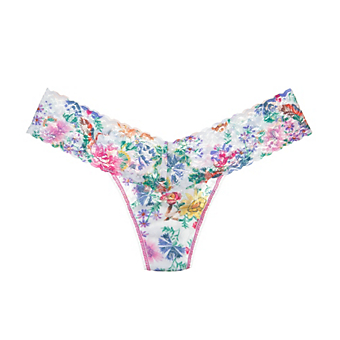 With a farmhouse whitewashed backdrop and a aster, coreopsis, and primrose palette, This low-slung lovely is the perfect piece for foraging summer's sweetest blooms.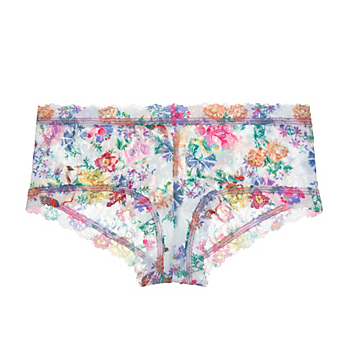 This lovely freshly bloomed bottom is farmhouse fresh and petal pretty. The perfect scalloped-edge whitewashed backdrop for summer blooms, aster, coreopsis, and primrose.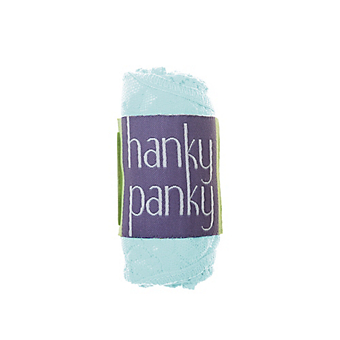 Wide bands of signature no-dig stretch lace at the hips make this low-rise thong invisible under clothes, very comfortable, and quite sexy. Packaged up in a cute little roll.