Provocative rarely gets to hang out with its friend "Totally Effortless", but when Hanky Panky's signature stretch mesh (effortless, comfortable, slips-on-over-the-head) is rendered in a daring open-cupped boudoir number with fringe that's just begging to be shaken, well Provocative is finally getting the QT it deserves.
May We Recommend?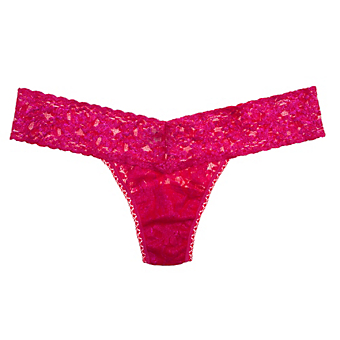 The classic low-rise Hanky Panky silhouette gets a sparkle-fabulous update with a little glimmer-shimmer. Everyone needs to sparkle, everyone deserves to shine.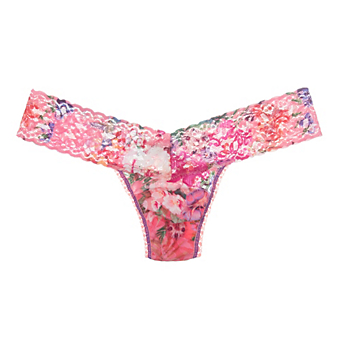 This classic low-rise shape gets jungle-lovely with a tipsy Mai Tai pattern. It's just begging us to while away the seaside hours, cocktail in hand. Care to join us?
;