A 34C, a 36B, and a 30DD walk into a lingerie store. No, this isn't the beginning of (what would be an amazing) joke. In a recent champagne-fueled try-on session at Journelle SoHo, we were reminded again why we love Fortnight. This silky, slinky softbra, with its airy ivory mesh and sky blue palate looks like a little confection. But, despite its slight silhouette, it is surprisingly substantial- it says something when our three friends, a 34C, a 36B a 30DD, all walk out of the store with the same wireless bra.
May We Recommend?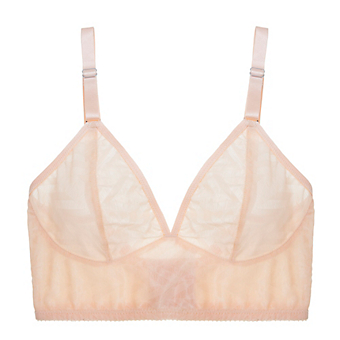 This gorgeous sheer deco herringbone wireless longline bra is exactly right paired with simple picot edging. Constructed ingeniously, it's supremely comfortable to boot.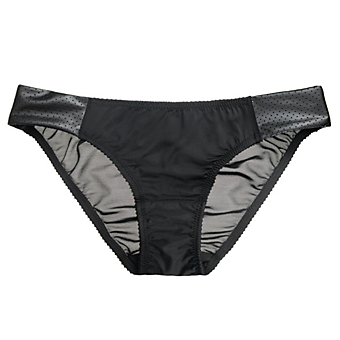 Ditch the bicyclette, this power-noir perforated leatherette bikini is motorcycle ready. High octane and super-fueled, this one is all breathtaking curves and hairpin turns.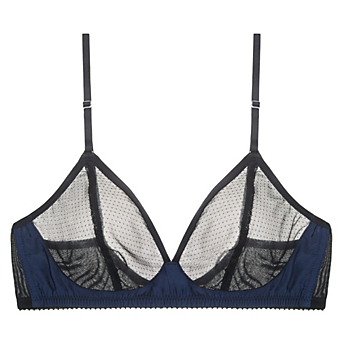 Don't let the classically sexy silhouette of this dusky and delicate bra fool you: it is wireless. Navy and noir, it's pure sophisticated minimalism. And absolutely gorgeous.