This gorgeous Art Moderne inspired bandeau bra is utterly perfect, we think. Satin and sheer deco herringbone print is exactly right paired with delicate-yet-intricate panels of black satin. Constructed, ingeniously and classically, with seaming and elastic, this pared-down bandeau is actually wireless, so in addition to its elegance, it's also supremely comfortable. Hearts.
May We Recommend?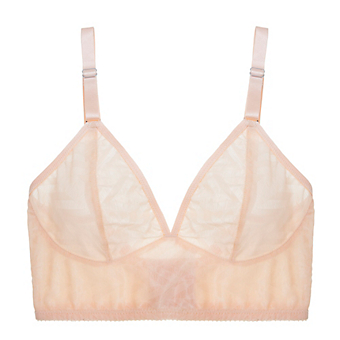 This gorgeous sheer deco herringbone wireless longline bra is exactly right paired with simple picot edging. Constructed ingeniously, it's supremely comfortable to boot.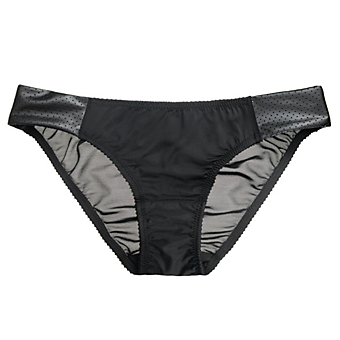 Ditch the bicyclette, this power-noir perforated leatherette bikini is motorcycle ready. High octane and super-fueled, this one is all breathtaking curves and hairpin turns.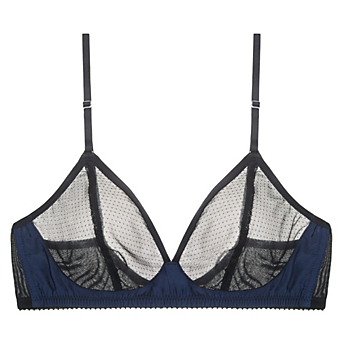 Don't let the classically sexy silhouette of this dusky and delicate bra fool you: it is wireless. Navy and noir, it's pure sophisticated minimalism. And absolutely gorgeous.