The whisper of sweet nothings that accompanies this gorgeous tie-back bra must be the oh-so-soft sound of the silk as the ties come undone with one.little.pull. Never have we felt more like burlesque queens then when arching our forearms and delicately giving these ties a tug. A whisper that shouts out loud.
May We Recommend?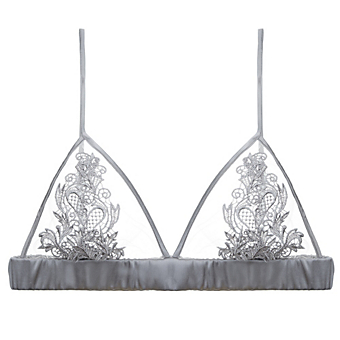 The stunning shadowy guipure lace of this exquisite dusky grey triangle softbra are fit for a queen, an heiress, a girlboss, or an entrepreneuress (or all of the above).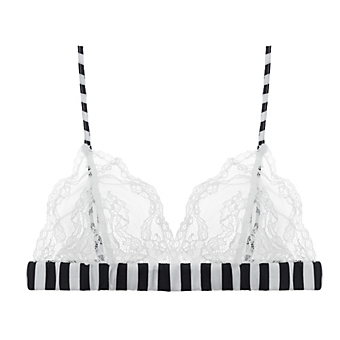 Our favorite obsessions: stripes. lace. silk. barely there boudoir beauties. So, obviously this gorgeous sweet triangle bra is right up our alley.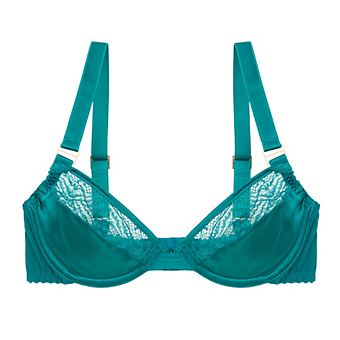 Click your heels grab the scarecrow, the tinman, and the lion, put on your ruby slippers, and slip into this bold silk and lace plunge bra, we're going to the Emerald City.