The whisper of sweet nothings that accompanies this gorgeous tie-back bra must be the oh-so-soft sound of the silk as the ties come undone with one.little.pull. Never have we felt more like burlesque queens then when arching our forearms and delicately giving these ties a tug. A whisper that shouts out loud.
May We Recommend?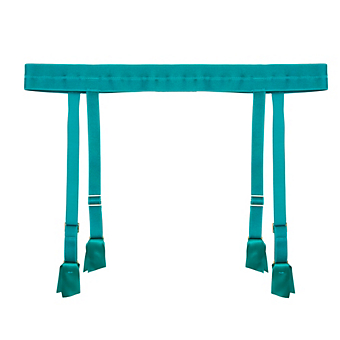 Simple construction, wide bands of luxe, silky stretch elastic, are anchored by the gilt details and a deeply saturated palette. There's no place like home.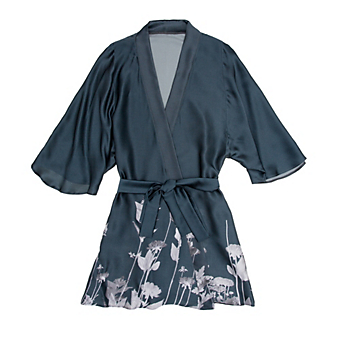 If the life of a geisha is highly regimented, all strict regulations and tight obi belts on stiff kimonos, then floaty robe must be what they must wear in their downtime.
;