A rose by any other name might smell as sweet, but a blush by any other color will never compare with this gorgeous pale rose silk-and-lace bra from Fleur of England. Stunning, delicate, petal pink lace plunges down from collarbone to vertiginous spacer and the silk of the band and the cup is a perfect flush. Add a luscious tie front and we are literally (un)hooked.
May We Recommend?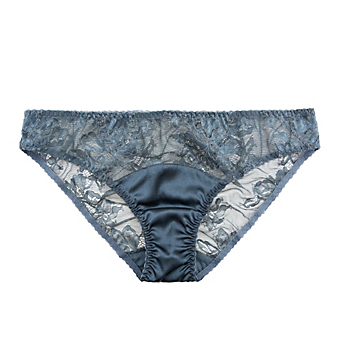 Geishas must have a gorgeous closetful of luscious silk kimonos, but we think almost as important is something equally as lovely, luscious, and silky to go under them.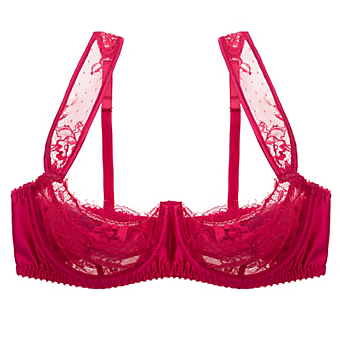 If this stunning scarlet silk and leavers lace balcony bra is what love at first sight looks like then we can't wait to tell you how it feels. A hint? Like amour.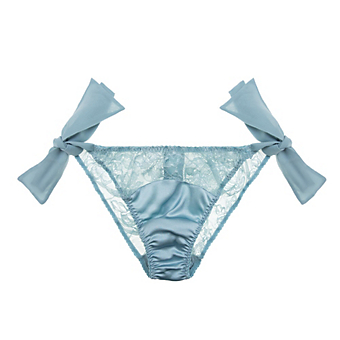 This stunning silk and lace chiffon side-tie bikini is so perfectly, effortlessly glamorous that we'll get you to the South of France and leave you to your own devices.