We think we could live this kind of life. Tucked into a white-washed cabin with a red door, perched at a rocky shore, eating from the sea and reading by lamplight once the salt sun goes down, snug under cottons and wools, wearing this. Navy and ivory nautical stripes, sweet coast-cloud ivory lace, perfect shape. We think we could live this kind of life.
May We Recommend?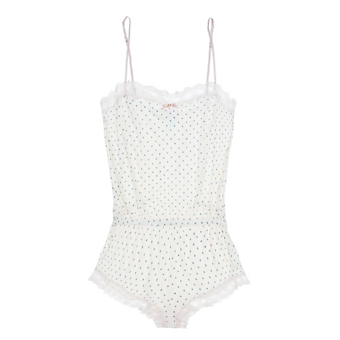 This kind of effortless evergreen Sunday morning piece gives us farmhouse fantasies. The sort that makes us say: maybe we'll find someone to lay some roots down next to us.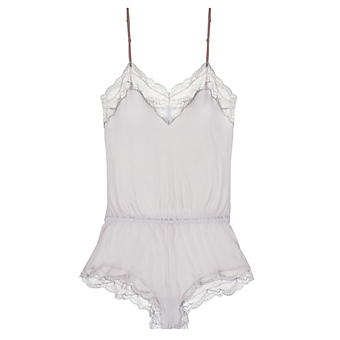 O, Fate? If we could see the future (a la Cassandra) we'd foresee a luxurious Friday night, a bubble bath, and an afterparty starring this moonbeam sweet, body-kissing teddy.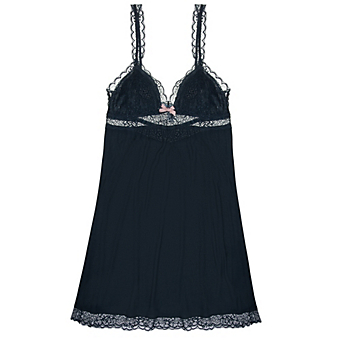 Though we love to layer with a jeans, leather jacket, and perfect white tee, sometimes we also just want to nestle in under this one layer (with some verrrry nice company).