Captivate. Mesmerize. Entrance. Whatever you want to call it, this stunning  silken corded V-bra does it. Luxurious long bands of sheer black silk can be wrapped, tied, bound and wound in whatever ways one can imagine, while the deep plunging cantilevered V wire and signature omega and velvet closure are such unexpected pairings, the silk so gorgeous on the body, that the ensemble has quite an effect on whoever gazes upon it. Hypnotizing.
May We Recommend?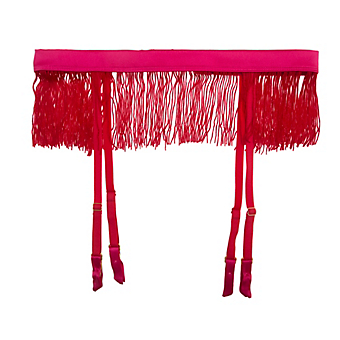 With the really good stories, it's hard sometimes to know what's fact and what's been embellished for the sake of the tale...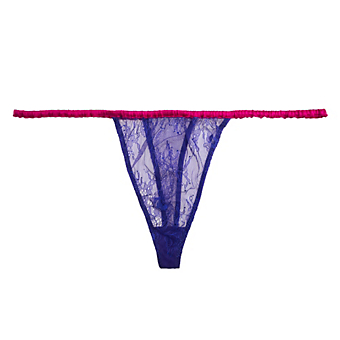 This stunning bottom is quite well-suited to its namesake...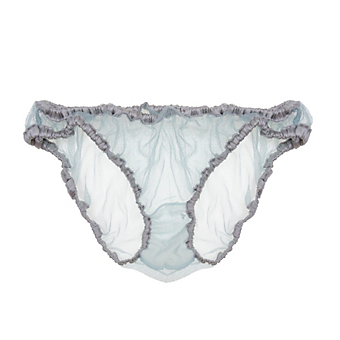 This frost and quicksilver silk-tulle naked knicker is utterly luxurious and lovely, perfect for a queen of winter or a breath of fresh air. Pass the Turkish Delight.