Please zoom in on the amazing mesh-tulle ruffles atop this divinely unstructured triangle bra from brand-spanking-new South American line Clo. We've started seeing a fair amount of this peachy pink (for those of us- ahem- New Yorkers afraid of even this blushing hint of color- it comes in Black too) and we are in love. An cabbage rose or a mermaid's tail, we're in for a penny and for a pound.
May We Recommend?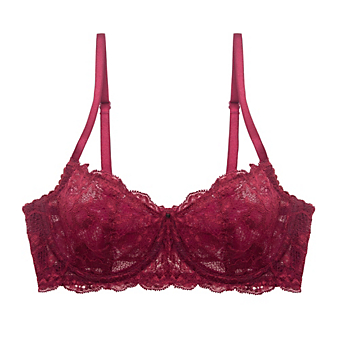 When we saw this bra in person for the first time we were snowed out of New York and were spending the layover in Miami, where the line is based (natch)...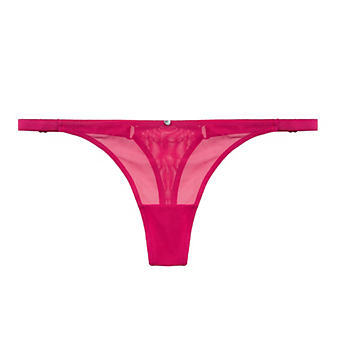 The slender adjustable sides of this barely-there string thong make sizing forgiving and appeal fierce. A girl needs options.
;