We often find ourselves caught in a tension between our desire for the trappings of a more genteel age and the ease, freedom, and a literal lack of physical restriction being a modern girl affords. Repeated viewings of BBC's Pride and Prejudice=proof that we want the empire waist without the fainting spells brought forth by the corset/Mr. Whickam. This lush and classic lace softbra bra has all of the glorious lace detailing deserving of a dowry while the effortless silhouette seems made for Saturday morning adventures.
May We Recommend?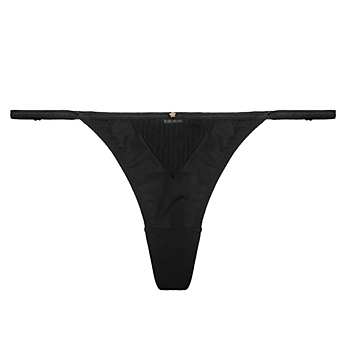 This tiny thong shape belongs under a maxi skirt on the way to Malibu or under leather leggings en route to Greenpoint. Adjustable string sides? Now that's bicoastal.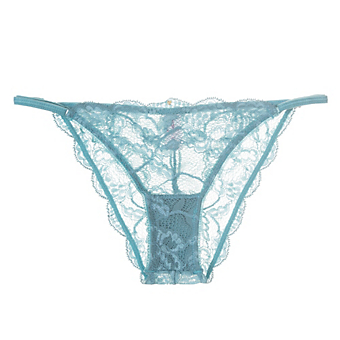 Oh my, my. "Bikini" in suggestion only, this incredibly cheeky tanga bottom is effortlessly versatile, from its silhouette down to its adjustable (!) string sides.