We often find ourselves caught in a tension between our desire for the trappings of a more genteel age and the ease, freedom, and a literal lack of physical restriction being a modern girl affords. Repeated viewings of BBC's Pride and Prejudice=proof that we want the empire waist without the fainting spells brought forth by the corset/Mr. Whickam. This lush and classic lace softbra bra has all of the glorious lace detailing deserving of a dowry while the effortless silhouette seems made for Saturday morning adventures.
May We Recommend?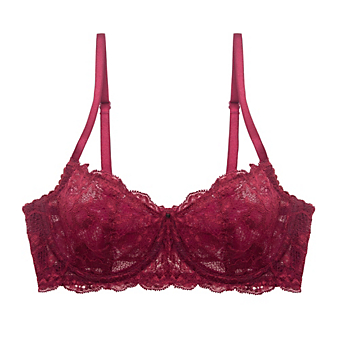 When we saw this bra in person for the first time we were snowed out of New York and were spending the layover in Miami, where the line is based (natch)...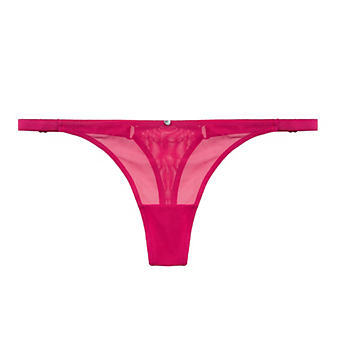 The slender adjustable sides of this barely-there string thong make sizing forgiving and appeal fierce. A girl needs options.
;