Black and white and gold all over, this scalloped mesh and lace bra is like understatement went formal. Its' shape is pared down and spare, almost athletic, but the gilt edging and tiny ruffled edge of lace is decked out and ready to go. Go where? Well, to brunch under a chambray, to the opening under black and sheer, and to bed under the covers.
May We Recommend?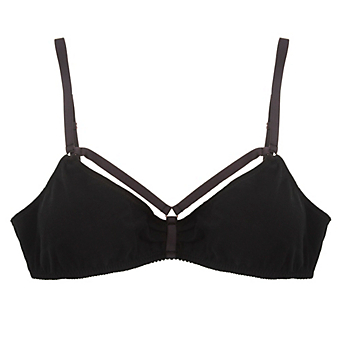 The delicate strapped Y of Bazsarozsa's Wishbone bra calls to mind its magical namesake, be luxurious with what you wish for, you just might get it.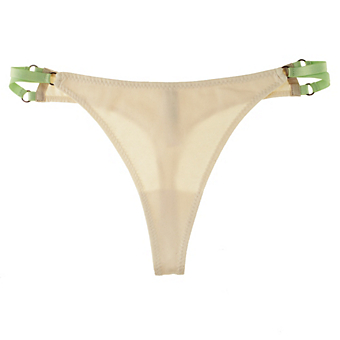 Have you ever tasted raw sugarcane? We were served a drink one time in a warm and adventurous place...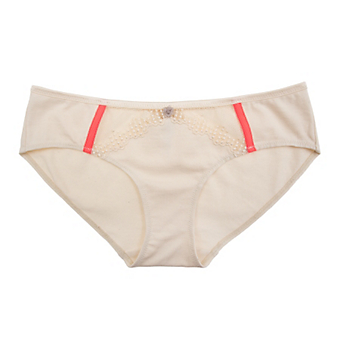 When the weather gets a little warmer...
;