We love the seeming simplicity of this piece- the clean lines, the crisp colors. We also love the subtlety of the purposefully unfinished edges and the sophisticated delicacy of the ruffled edging. It's like a minimalist girly-girl's answer to big pink bows and Katy Perry. This piece is the perfect marriage of diaphanous, tough, soft, and lovely- just like the woman it's made for. Funny, that's also how we feel about our CEO Claire... is this her namesake?
May We Recommend?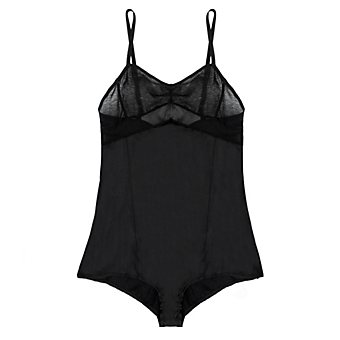 This cotton crepe and silk charmeuse teddy is equal parts deco-fabulous and factory girl. So channel Miss Edie, pour yourself a sidecar, and make yourself comfortable.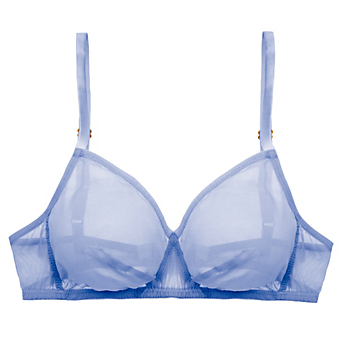 Like most truly beautiful hothouse flowers, this deep orchid triangle bralett from Araks is soft like the sweet phaleanopsis petals for which it's named.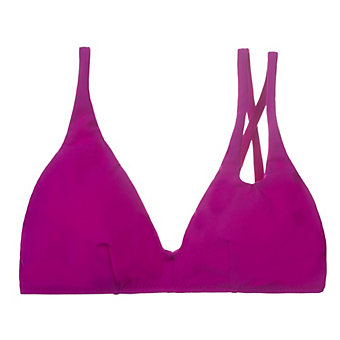 This stunning slender strapped bikini top is an exercise in gorgeous asymmetry, in a saturated raspberry sorbet palette, is French-riviera-seaside ready.