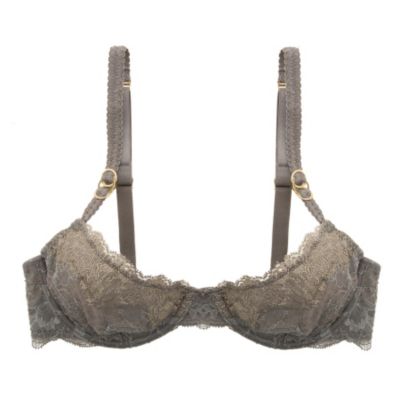 This is our favorite kind of neutral, the kind which, at first glance, appears to be simple, subtle, perhaps plain but upon a lingering second glance, is immediately evident to be utterly gorgeous. Pale dove is floral lace is accented with gilded lace overlay, slender, wide-set straps are braided and accented with gold rings. In short, subtle meets stunning.
May We Recommend?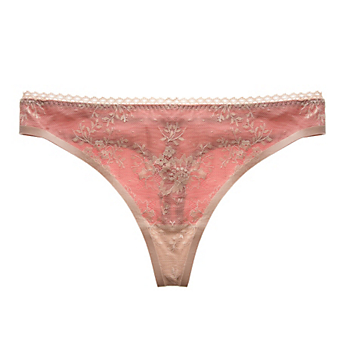 Timeless. Classic. Vintage. Gorgeous. Stunning. Fun-loving. Everything we want, all rolled into one...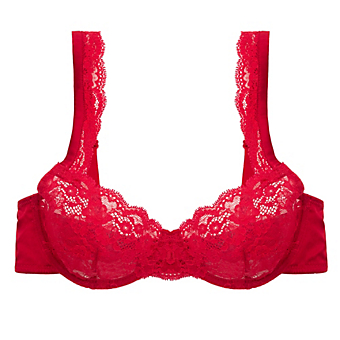 Saturated silk meets feminine details, it's va-voom meets smooth, it's French boudoir meets English garden. Daytime to date night, this one makes us want to shout out loud.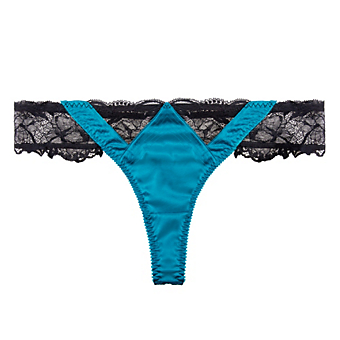 They call me the hyacinth girl, a modern take on classic, gorgeous floral lace contrasting with silken, graphic elegance, a contradiction in terms...
;