If we were living in "Moonrise Kingdom" and it was time for us to have a skivvies only beach-dance-off to French lipstick pop this is definitely what we would wear. This sheerly lovely, shell pink bra is all glam girl- delicate tonal polka dots and white dot embroidered appliques on the peek-a-boo straps, while the shape itself is delectably retro. Pass the eyeliner and pack your record player if you please.
May We Recommend?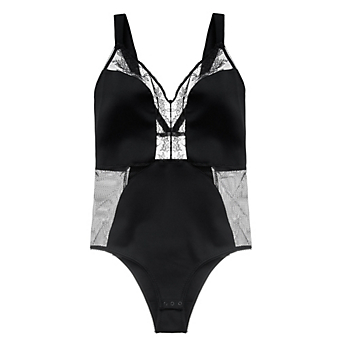 With geometric strapping details and wide tapering bombshell straps, this lace and noir paneled smoothing superheroine bodysuit is perhaps the perfect layering piece.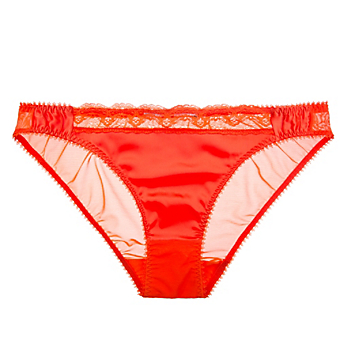 Like the absolutely perfect shade of lipstick, this is one of those things that makes us feel like a woman. Not a girl or a lady, but wo. man. It's a powerful feeling indeed.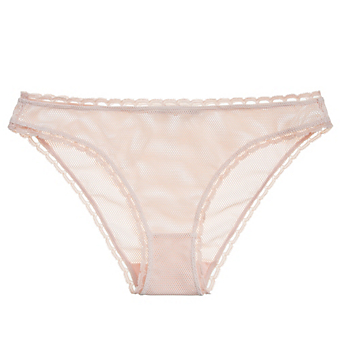 With girly scalloping, blush palette, and classic shape, this one is pin-up glamorous. Made of sheer, soft, and matte brushed fishnet, though, it's also truly modern.