If we were living in "Moonrise Kingdom" and it was time for us to have a skivvies only beach-dance-off to French lipstick pop this is definitely what we would wear. This sheerly lovely, shell pink bra is all glam girl- delicate tonal polka dots and white dot embroidered appliques on the peek-a-boo straps, while the shape itself is delectably retro. Pass the eyeliner and pack your record player if you please.
May We Recommend?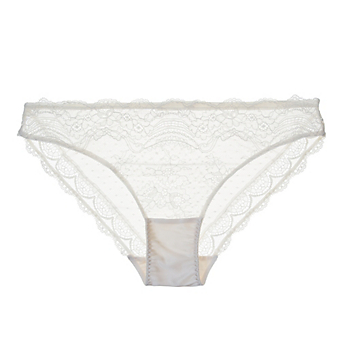 Delicately floral, with deco-inspired scallops, and sheer swiss-dot mesh bum is impeccable. It's ready for a honeymoon, a staycation, or just the perfect Sunday evening.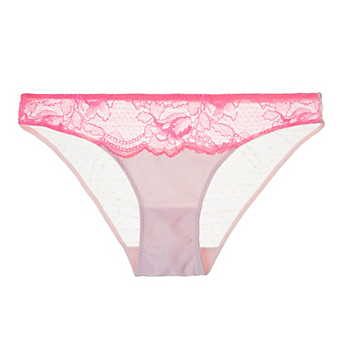 Perfect for star-crossed lovers and celestial obsessives, this gorgeous pink-moon bikini is perfect for a night of stargazing. Make your own constellations.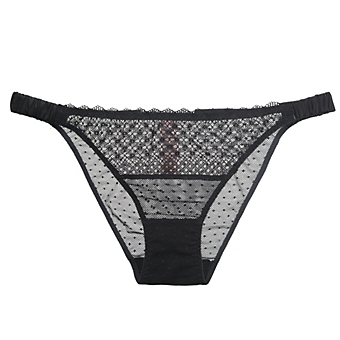 Interwoven like a spiderweb, this deliciously elegant swiss-dot and macrame bikini is perfectly sheer on the bum. Perfect for whatever you have planned for this afternoon.