Riddle us this. What has two perfectly constructed demi cups, brilliantly contrasted panelling, and a Parisienne palette of gorgeous prints in plum, moutarde, ivoire, and deco dusky-turquoise? We'll give you three guesses to solve this Princesse puzzle (and a hint: sometimes the answer is right in front of you).
May We Recommend?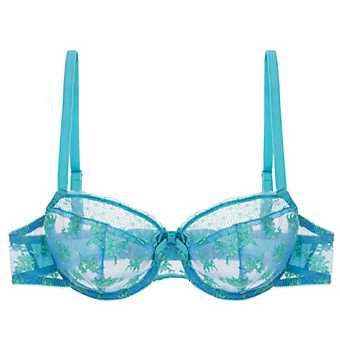 Traditional Calais Leavers lace is given the Caribbean blue treatment and is embroidered with aqua blooms, this demi is so Key West fabulous we can't wait to put the top down.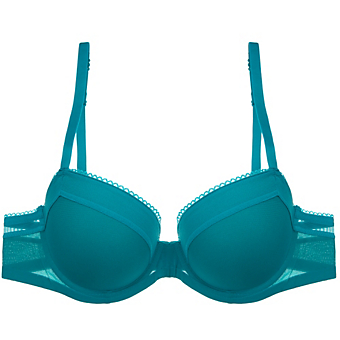 There have been countless books written about success. Instead of reading them, we'll just slip into this lovely streamlined delicately scalloped edge mermaid palette push-up.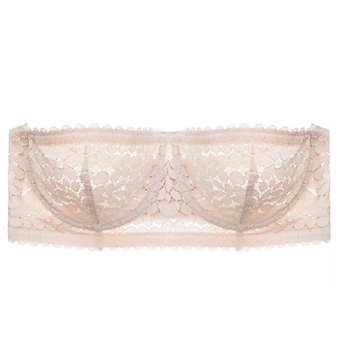 This truly lovely blush pink lace bandeau speaks to us, in French. It says: I am delicate like a macaron, perfect for your dream wedding in Provence or for brunch in Brooklyn!