Riddle us this. What has two perfectly constructed demi cups, brilliantly contrasted panelling, and a Parisienne palette of gorgeous prints in plum, moutarde, ivoire, and deco dusky-turquoise? We'll give you three guesses to solve this Princesse puzzle (and a hint: sometimes the answer is right in front of you).
May We Recommend?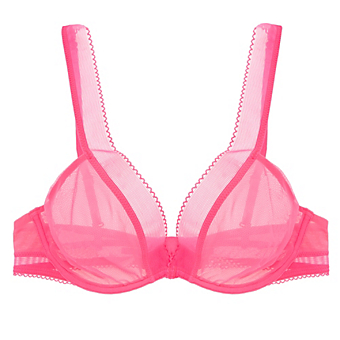 This saturated plunge triangle bra is so sublime it's almost ridiculous. The color? Brilliant. The shape? Gorgeous. The perfect picot edging? Sublime.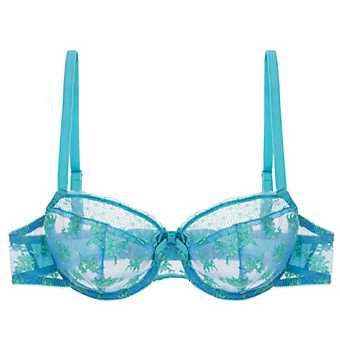 Traditional Calais Leavers lace is given the Caribbean blue treatment and is embroidered with aqua blooms, this demi is so Key West fabulous we can't wait to put the top down.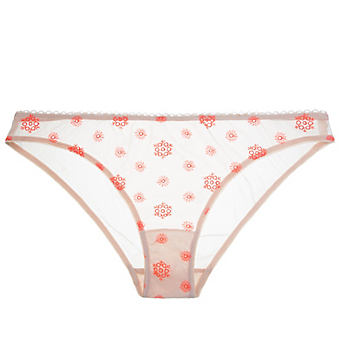 Every day should have a shot of wearable tropical decadence, don't you think? Today ours is this pale-pink and coral rosette stunner, which transports us straight to India.