We often like to shroud how we're feeling in mystery and allusion, in ruffles and lace...but sometimes we just like to call 'em like we see 'em. This is one of those times. The Passionata Casual Sexy demi bra is just that, perfectly casual (effortless, comfortable, totally smooth) and utterly sexy (sheer, black, bombshell). If we loved the graphic pattern any more we'd have to change the name to Casual Sexy Head-over-Heels Absolutely Perfect Molded Demi Bra.
May We Recommend?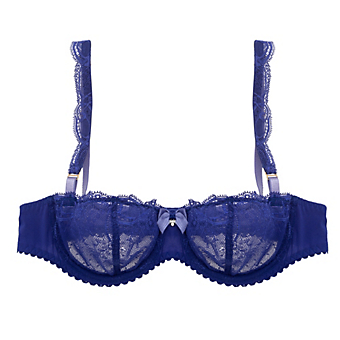 That's right, mon amour, we knew it was love at first sight when we laid eyes on this demi. Graceful classic lines, delectable lace, and exquisite balconette silhouette.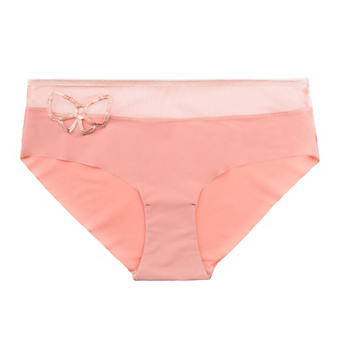 Seriously? Could this be any more perfect? Ever so slightly high-rise hipster shape is perfectly seamless, totally gorgeous, AND has an awesome graphic gold bow on it.
;