What'll you do when you get lonely, nobody waiting by your side? Well, just slip into this picture-perfect black lace demi. The gorgeous graphic lace is like eyelash lace put on mascara, the open work band detailing is breathtaking, and the straps ingeniously taper into sexy side slings. Layla, you've got us on our knees, Layla, we're begging darling please.
May We Recommend?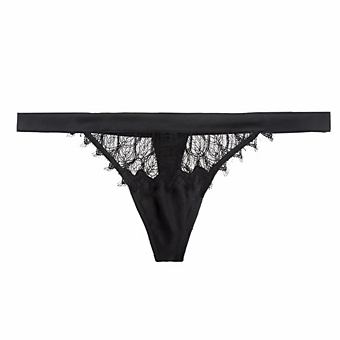 Is this deceptively simple thong the stuff of magic? With moth-wing ethereal eyelash lace (that edges and kisses the body just so) and black silk, we think it just might be.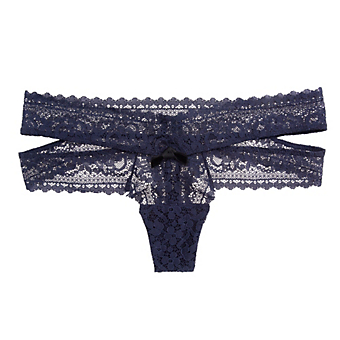 The gorgeous wide bands of midnight dusky lace that are slung just-so across the hips of this beautiful thong is absolutely stunning on the body.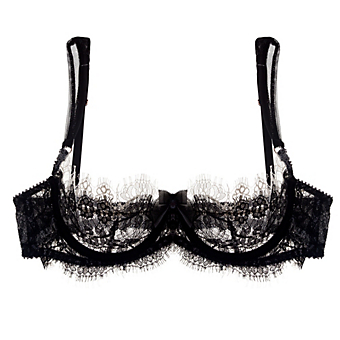 Luxe noir eyelash lace of this barely-demi silhouette is impeccably layered over ivory eyelash for a stunning effect. Heart racing flutter of lace? Perfect on the decollete.
;