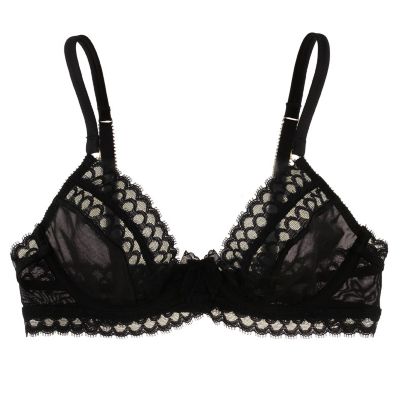 We've never been ones to believe that women should be seen and not heard, and this mouth-wateringly sexy plunge bra from Myla seals the deal. We should be seen AND heard. This piece, with its double rows of sheer graphic embroidery, its subtle eyelash edging, and its lusciously translucent fabrication would make noise on its own, but the real riot-maker is how the cups are attached to the underwire- Myla's bold new "drop centre" front- hits just in from the apex of the spacer, making for a fabulous vertiginous gap that can't help but elicit a gasp. As we said, seen AND heard.
May We Recommend?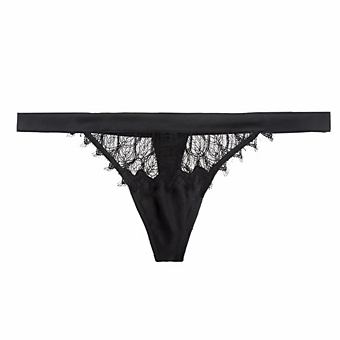 Is this deceptively simple thong the stuff of magic? With moth-wing ethereal eyelash lace (that edges and kisses the body just so) and black silk, we think it just might be.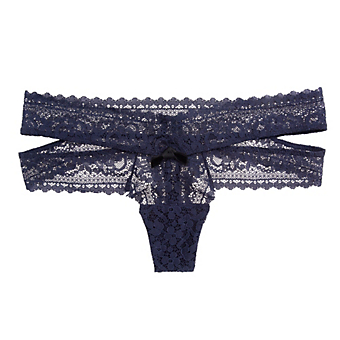 The gorgeous wide bands of midnight dusky lace that are slung just-so across the hips of this beautiful thong is absolutely stunning on the body.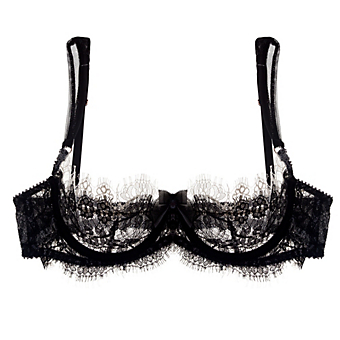 Luxe noir eyelash lace of this barely-demi silhouette is impeccably layered over ivory eyelash for a stunning effect. Heart racing flutter of lace? Perfect on the decollete.
;