To get a silhouette this transcendent, this swooping demi, to get this lush silk and petal pretty lace (all mellow enough to function as a neutral), to get the tiny grosgrain ruffle on the band, well, we might have thought that you needed a little fairy dust. It turns out, though, that all you need is Mimi Holliday's Tinkerbell set. Just in case, though, chanting "I do believe in fairies, I do! I do!" for a little added oomph never hurt, Tink.
May We Recommend?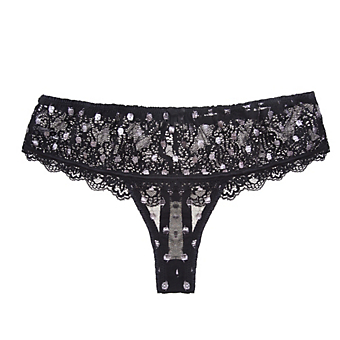 Is that the sound of champagne popping? No it's the sound of a twinkle bomb going off. Equally as celebratory, we'll raise a glass to this sparkly noir boyshort any day.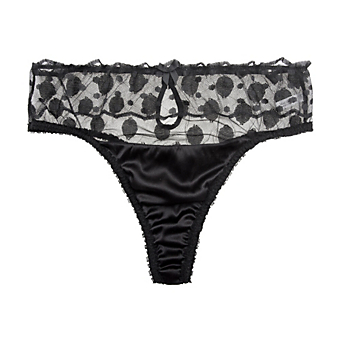 This is a fresh silhouette if we've ever seen one. Silk and zig zag dotted tulle mesh effortlessly for a vertiginous thong shape that is as pin-up as it is perfection.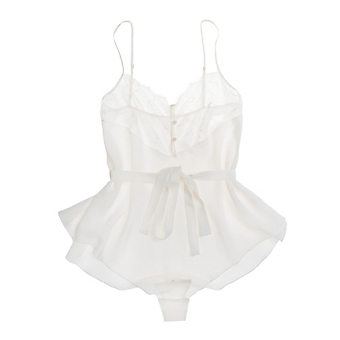 ;