Ahhhh, Tarte Tatin! Lush Gala, paired with red delicious and gold delicious tones, buttery golden pastry, and the sheen of sugar on top. Now flip it! That's just how we feel about this utterly delectable silk and lace bra from Mimi Holliday. Earthy tones, russet hues, silken touch, and creamy lace all conspire to make this piece sweet and perfectly a la mode.
May We Recommend?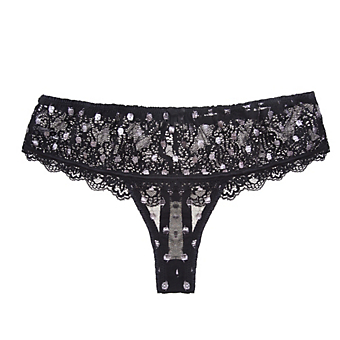 Is that the sound of champagne popping? No it's the sound of a twinkle bomb going off. Equally as celebratory, we'll raise a glass to this sparkly noir boyshort any day.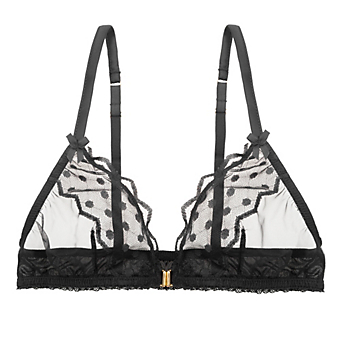 We think that this gorgeous spotted and hearted triangle softbra, with its perfect zig zag embroidery, front closure, and stunning barely there shape is perfectly Manhattan.
;