Here's an initiative that we think would take off, Mr. Mayor: replace sugary sodas with this sugar squeeze confection from Mimi Holliday. Supremely delicious, frothy sweet palette, impeccably fit silk and silk chiffon side-boned construction, very subtly wild leopard print, and juuuust enough coverage (all with zero calories). We'll be glad to fill these cups.
May We Recommend?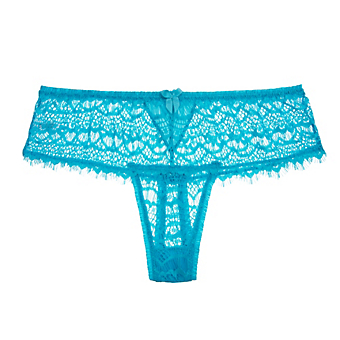 This sweet wide-sided knicker is undoubtedly ready for warm weather, the color of the sky, tropical waters, bomb pops, this one is pure summertime. We're ready, are you?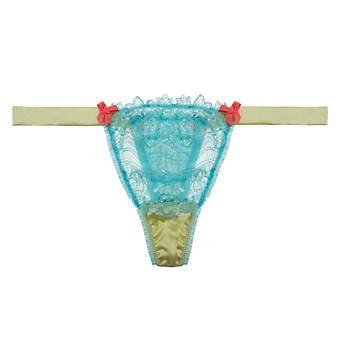 Oh, the first kiss, the very first time...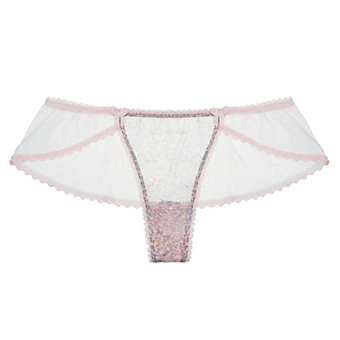 This frilly French knicker's subtly pink loveliness is perfectly paired with gorgeous, floral, William Morris, Arts-and-Crafts-movement inspired silk chiffon. Yes, please.