Here's an initiative that we think would take off, Mr. Mayor: replace sugary sodas with this sugar squeeze confection from Mimi Holliday. Supremely delicious, frothy sweet palette, impeccably fit silk and silk chiffon side-boned construction, very subtly wild leopard print, and juuuust enough coverage (all with zero calories). We'll be glad to fill these cups.
May We Recommend?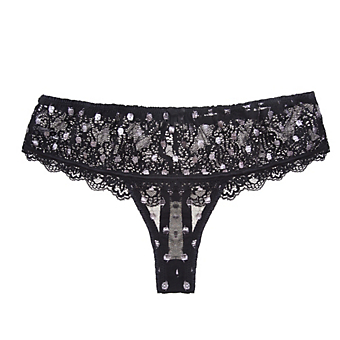 Is that the sound of champagne popping? No it's the sound of a twinkle bomb going off. Equally as celebratory, we'll raise a glass to this sparkly noir boyshort any day.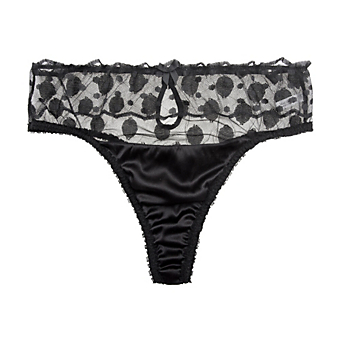 This is a fresh silhouette if we've ever seen one. Silk and zig zag dotted tulle mesh effortlessly for a vertiginous thong shape that is as pin-up as it is perfection.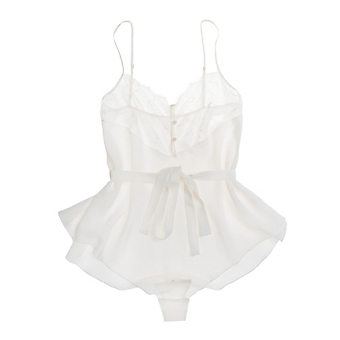 ;