The crisp fresh mint, the tart bright lime, the delicious sparkle of sugar, in short: perfect tropical sweetness. Just like our fave summer drink (a beady-chilled rose wine a close second), this mojito inspired demi bra is absolutely tantalizing on a hot day- all bright lime silk and fizzy sweet lace- add ice cubes to collarbone at your own risk.
May We Recommend?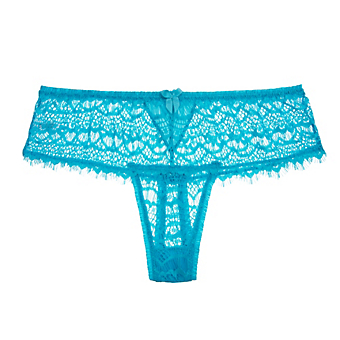 This sweet wide-sided knicker is undoubtedly ready for warm weather, the color of the sky, tropical waters, bomb pops, this one is pure summertime. We're ready, are you?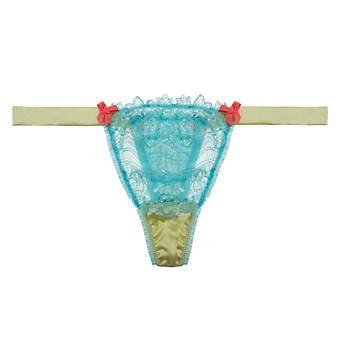 Oh, the first kiss, the very first time...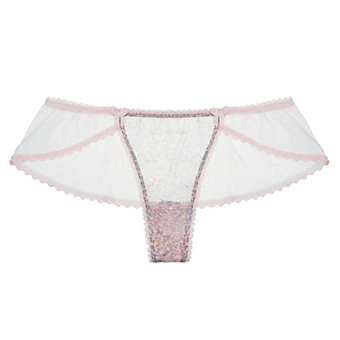 This frilly French knicker's subtly pink loveliness is perfectly paired with gorgeous, floral, William Morris, Arts-and-Crafts-movement inspired silk chiffon. Yes, please.