The crisp fresh mint, the tart bright lime, the delicious sparkle of sugar, in short: perfect tropical sweetness. Just like our fave summer drink (a beady-chilled rose wine a close second), this mojito inspired demi bra is absolutely tantalizing on a hot day- all bright lime silk and fizzy sweet lace- add ice cubes to collarbone at your own risk.
May We Recommend?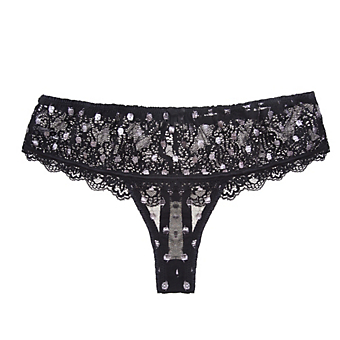 Is that the sound of champagne popping? No it's the sound of a twinkle bomb going off. Equally as celebratory, we'll raise a glass to this sparkly noir boyshort any day.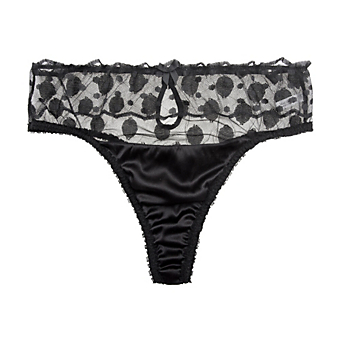 This is a fresh silhouette if we've ever seen one. Silk and zig zag dotted tulle mesh effortlessly for a vertiginous thong shape that is as pin-up as it is perfection.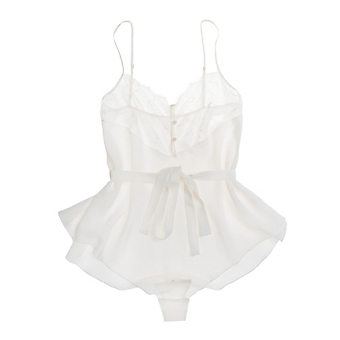 ;