This tone-on tone black textured polka dot balconette bra is as wonderful and subtle as a perfectly mixed cocktail. The balance of delicious and intoxicating, silk and mesh, peek-a-boo strapping and smooth-under-t-shirts molding, with just the right garnish- three perfect bows- and we're ready for that caipirinha just about now.
May We Recommend?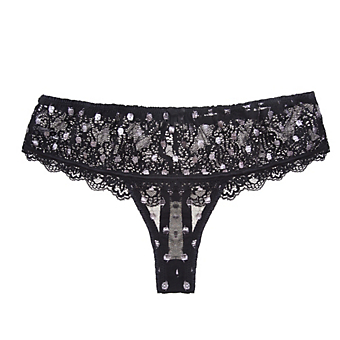 Is that the sound of champagne popping? No it's the sound of a twinkle bomb going off. Equally as celebratory, we'll raise a glass to this sparkly noir boyshort any day.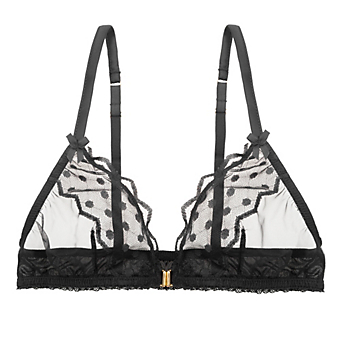 We think that this gorgeous spotted and hearted triangle softbra, with its perfect zig zag embroidery, front closure, and stunning barely there shape is perfectly Manhattan.
;