This tone-on tone black textured polka dot balconette bra is as wonderful and subtle as a perfectly mixed cocktail. The balance of delicious and intoxicating, silk and mesh, peek-a-boo strapping and smooth-under-t-shirts molding, with just the right garnish- three perfect bows- and we're ready for that caipirinha just about now.
May We Recommend?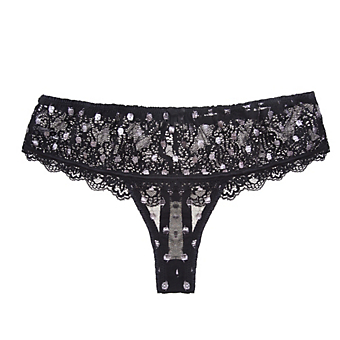 Is that the sound of champagne popping? No it's the sound of a twinkle bomb going off. Equally as celebratory, we'll raise a glass to this sparkly noir boyshort any day.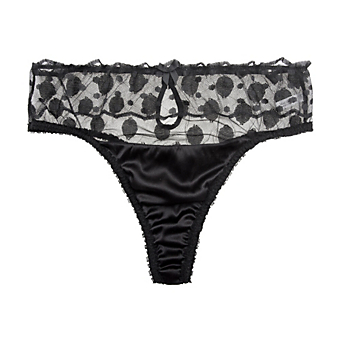 This is a fresh silhouette if we've ever seen one. Silk and zig zag dotted tulle mesh effortlessly for a vertiginous thong shape that is as pin-up as it is perfection.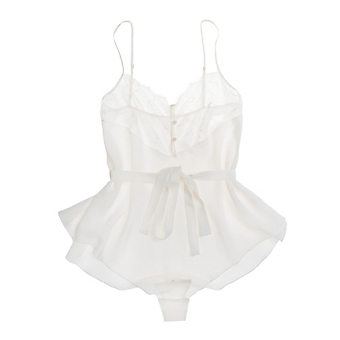 ;