Watch out Wonder Woman. We think that this stunning saturated silk and lace bra may have the ability to give us superpowers. The gorgeous black eyelash lace looks like something that might have been woven by Peter Parker's radioactive spider while the electric fuchsia silk accents just might be men's kryptonite (we've seen it render them speechless). Be careful with the matching suspender and bottoms, after all with great power comes great responsibility.
May We Recommend?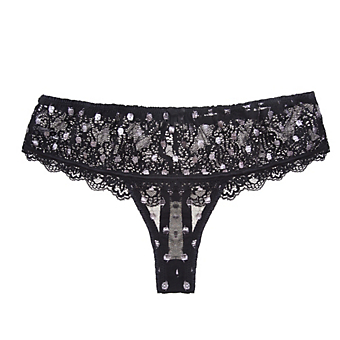 Is that the sound of champagne popping? No it's the sound of a twinkle bomb going off. Equally as celebratory, we'll raise a glass to this sparkly noir boyshort any day.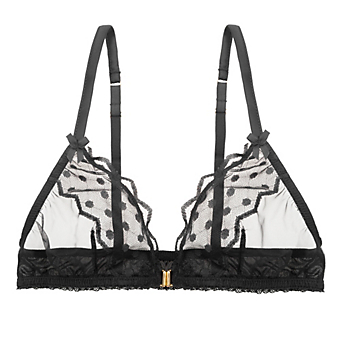 We think that this gorgeous spotted and hearted triangle softbra, with its perfect zig zag embroidery, front closure, and stunning barely there shape is perfectly Manhattan.
;