Watch out Wonder Woman. We think that this stunning saturated silk and lace bra may have the ability to give us superpowers. The gorgeous black eyelash lace looks like something that might have been woven by Peter Parker's radioactive spider while the electric fuchsia silk accents just might be men's kryptonite (we've seen it render them speechless). Be careful with the matching suspender and bottoms, after all with great power comes great responsibility.
May We Recommend?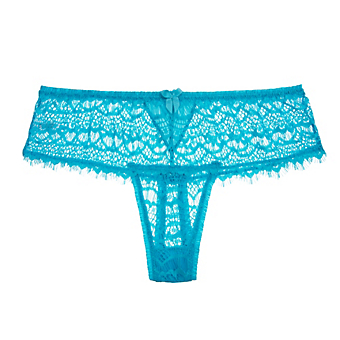 This sweet wide-sided knicker is undoubtedly ready for warm weather, the color of the sky, tropical waters, bomb pops, this one is pure summertime. We're ready, are you?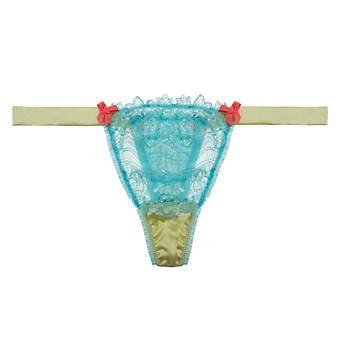 Oh, the first kiss, the very first time...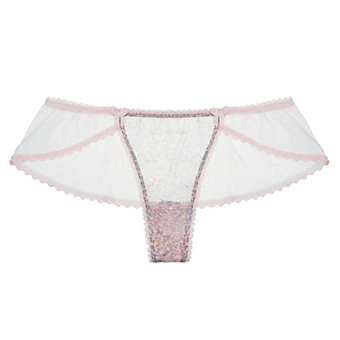 This frilly French knicker's subtly pink loveliness is perfectly paired with gorgeous, floral, William Morris, Arts-and-Crafts-movement inspired silk chiffon. Yes, please.