We obviously love this shape (that's why we bring it back from season to season)- it's unlined double-layer lace and slightly fuller-coverage is supportive and stunning in a way that calls to mind pin-up classics, but it's this color that is knocking our fuchsia socks off this fall. The epically saturated magenta truly looks stunning on any skin tone. Fierce and Fabulous.
May We Recommend?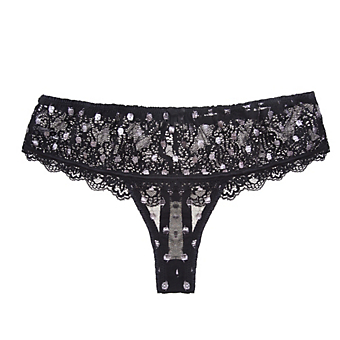 Is that the sound of champagne popping? No it's the sound of a twinkle bomb going off. Equally as celebratory, we'll raise a glass to this sparkly noir boyshort any day.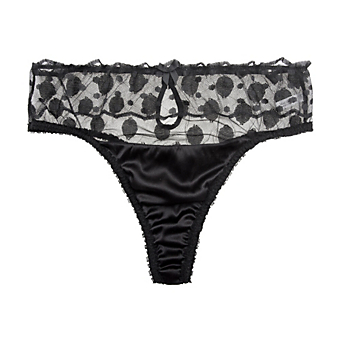 This is a fresh silhouette if we've ever seen one. Silk and zig zag dotted tulle mesh effortlessly for a vertiginous thong shape that is as pin-up as it is perfection.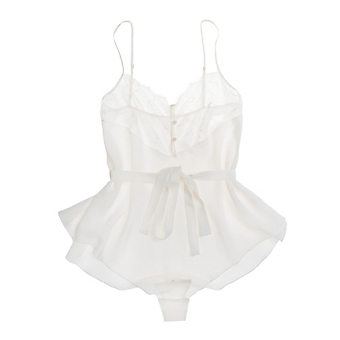 ;