White Hot, and we're ready for it. Mimi Holliday's classic balconette silhouette, with its single seam shaping, silk inset, tiny grosgrain ruffle on the band, is this time rendered in white-white sheer lace, stunning against the skin, pure as the driven snow. Or not.
May We Recommend?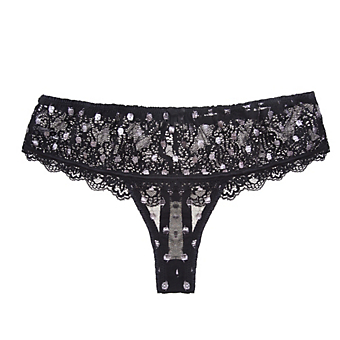 Is that the sound of champagne popping? No it's the sound of a twinkle bomb going off. Equally as celebratory, we'll raise a glass to this sparkly noir boyshort any day.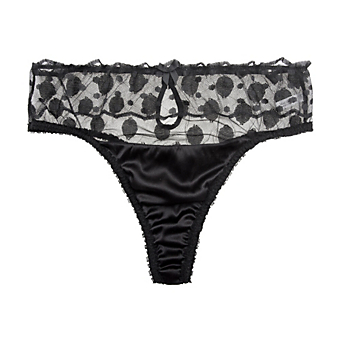 This is a fresh silhouette if we've ever seen one. Silk and zig zag dotted tulle mesh effortlessly for a vertiginous thong shape that is as pin-up as it is perfection.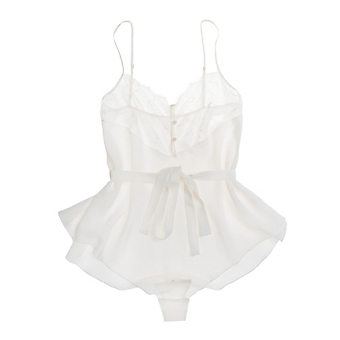 ;