This time of year we need a little color. A pop of bright that calls to mind the crocus or the Adriatic or any other harbinger of warmth. Plus, we've seen how fabulous the deep-sea silk of the strap looks peeking out from the saturated lemon yellows and poppy reds we have in our spring fashion future. Sign us up.
May We Recommend?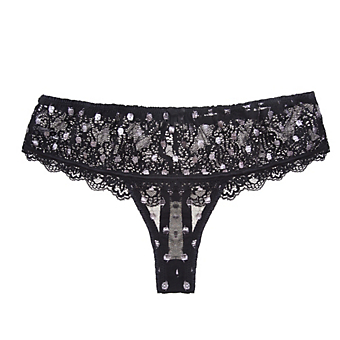 Is that the sound of champagne popping? No it's the sound of a twinkle bomb going off. Equally as celebratory, we'll raise a glass to this sparkly noir boyshort any day.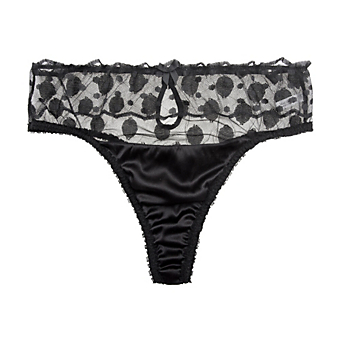 This is a fresh silhouette if we've ever seen one. Silk and zig zag dotted tulle mesh effortlessly for a vertiginous thong shape that is as pin-up as it is perfection.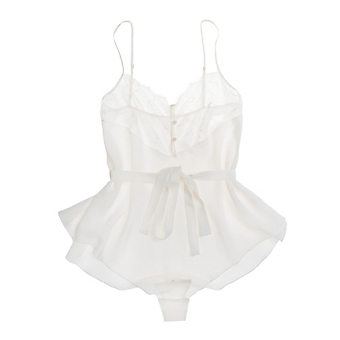 ;