We've heard of green with envy and green with jealousy, but we'd never experienced "green with swoon" until we saw this saturated stunner. Emerald so dark and lush it's almost black, pared down cups with gorgeous sheer lace, and tiny grosgrain ribbons have us all aflutter, and in a serious swoon. Just the way we like.
May We Recommend?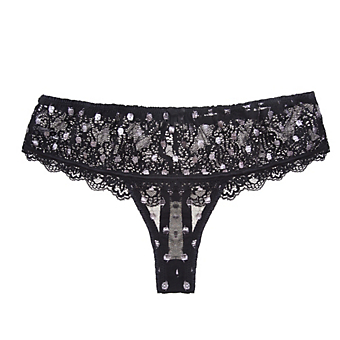 Is that the sound of champagne popping? No it's the sound of a twinkle bomb going off. Equally as celebratory, we'll raise a glass to this sparkly noir boyshort any day.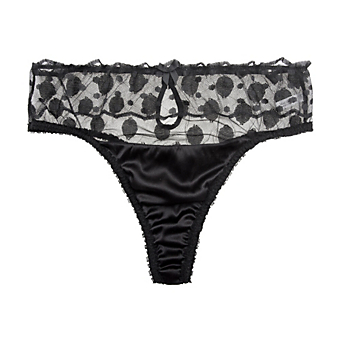 This is a fresh silhouette if we've ever seen one. Silk and zig zag dotted tulle mesh effortlessly for a vertiginous thong shape that is as pin-up as it is perfection.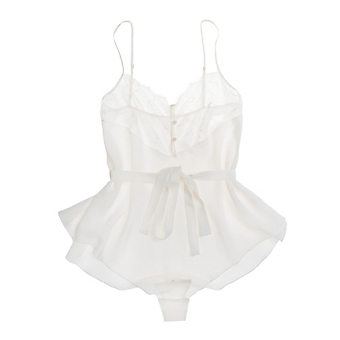 ;