There's a feeling that you get when you look out over the rooftops of Paris for the first time, everything is elegance- swooping rooflines and hidden balconies, all in shades of ivory, taupe, ochre, and grey, perfect neutrals for the changeable moods of the Paris sky, and the world feels at once completely private and yours and totally wide open full of possibilities. As if you were a Parisienne. And that's how we feel about this.
May We Recommend?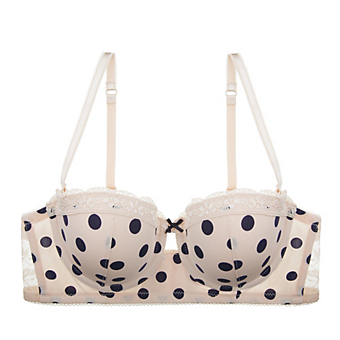 Oh boy! Oh boy! Oh boy! That's literally what we said when we first saw this totally adorable/pin-up sexy/convertible/Minnie Mouse stunner. And it's covered in polka dots!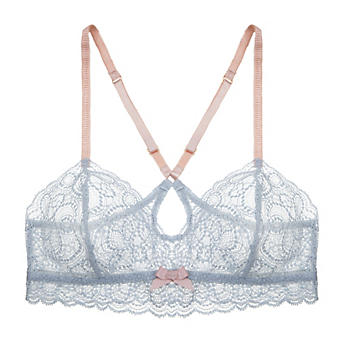 Slip into this divine dusky quartz and rose bralet (with its effortless single seam shaping and scalloped underbust) and put a little Taj on the record player. Sunday.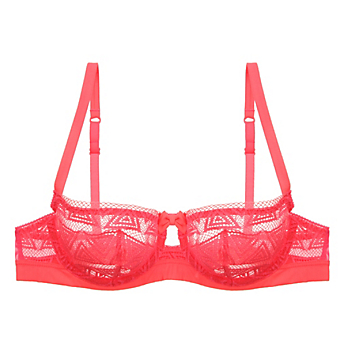 Heading south from L.A.? This hot pink demi is just the thing to peek out from a classic T-top, retro-desert triangle-glyph tulle lace is perfectly at home in a convertible.