There's a feeling that you get when you look out over the rooftops of Paris for the first time, everything is elegance- swooping rooflines and hidden balconies, all in shades of ivory, taupe, ochre, and grey, perfect neutrals for the changeable moods of the Paris sky, and the world feels at once completely private and yours and totally wide open full of possibilities. As if you were a Parisienne. And that's how we feel about this.
May We Recommend?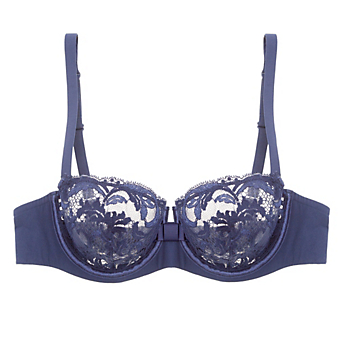 This divine demi is like coffee or champagne or oysters or the beauty of the early morning- we didn't really get it when we were younger, but we love now that we're grown up.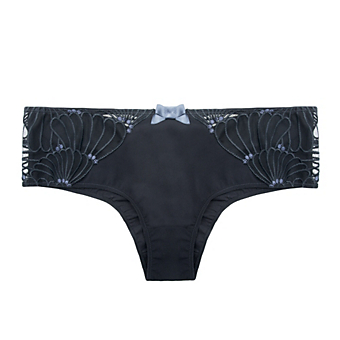 Deco contrasting, pale slate blue stitching and ribbon, perfect wide sides and cheeky bum, and radiant petal embroidery over sheer mesh is deco-Parisian enchanting. Obviously.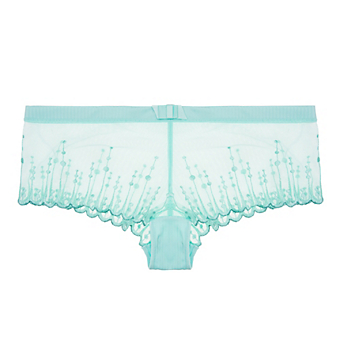 With scalloped edging and delicate fizz-pops of embroidery, this intoxicating little bottom owes a lot to its namesake:"petillante" means "bubbly" in French.