There's a feeling that you get when you look out over the rooftops of Paris for the first time, everything is elegance- swooping rooflines and hidden balconies, all in shades of ivory, taupe, ochre, and grey, perfect neutrals for the changeable moods of the Paris sky, and the world feels at once completely private and yours and totally wide open full of possibilities. As if you were a Parisienne. And that's how we feel about this.
May We Recommend?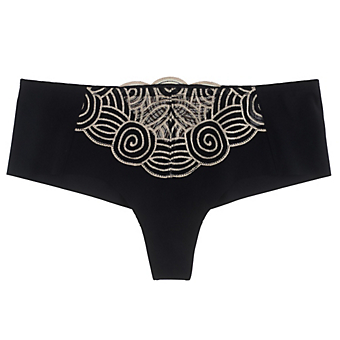 If there's anything we love more than black and white contrast, it's pattern play...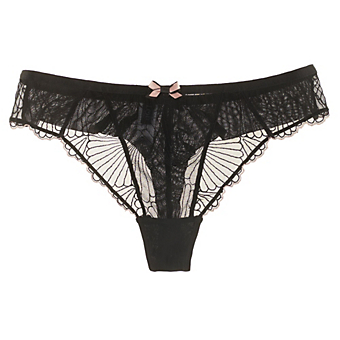 Perhaps on our list of ideal attributes, what we strive for in these covetous lives of ours, is simply to be graceful...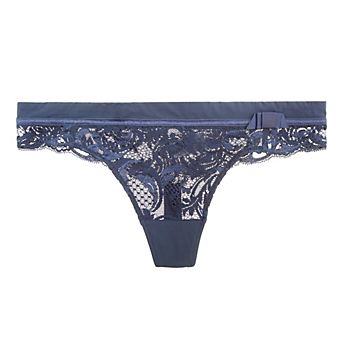 This grown-up lace thong is sexy for the traditionalist. Satin and lace, ribbon detailing, delicate scallop against the body- it's classic and effortless all at once.
;