And now, the end is here, We've loved, we've laughed and cried, we faced it all and we stood tall, and did it Maille Way. If our way just happens to be incredibly fresh, clean, and feminine white cotton (secretly the sexiest fabric, we think) with superbly romantic floral eyelet stitching, inlaid embroidery, and mermaid ruffles atop the cup, and well, we've traveled each and every highway, and more, much more than this, we did it Maille Way.
May We Recommend?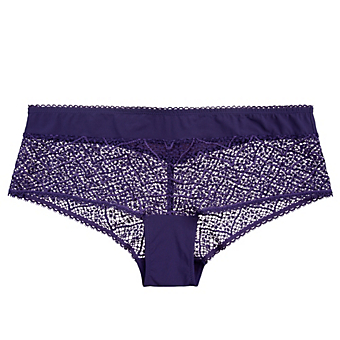 Oh hello, my precious. We are coveting the impeccably wrought embroidery, stunning saturated palette, and divine play of shadow and light of this classic boyshort. Precieuse.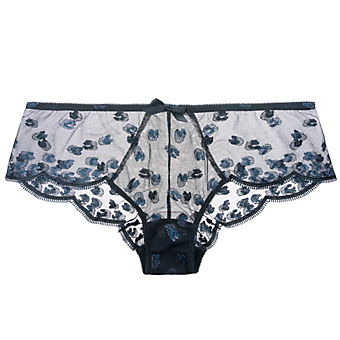 With stunning scalloped edging, and a classic shape, this knicker's embroidery reads like an abstract leopard print, or like delicate fallen petals, on a black, wet bough.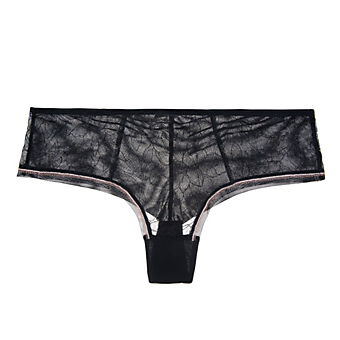 For those of us craving a little noir-fairy-queen-magique, this subtly embroidered botanical French knicker is exactly the kind of moonshadow magic we're looking for.