Perhaps on our list of ideal attributes, what we strive for in these covetous lives of ours, is simply to be graceful. The swan-gesture of a long-limbed Hepburn, or taking the hand of a child, or just the simple tilt of the head on the long, graceful neck. A state of grace is one of those things that you can't fake. And the gracieuse demi from Lou is surely the real deal. Move it to the top of the list.
May We Recommend?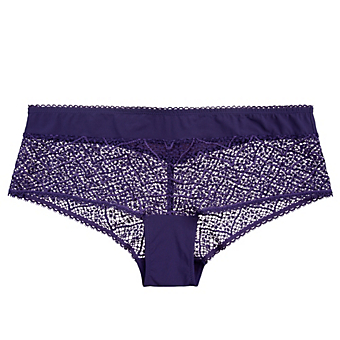 Oh hello, my precious. We are coveting the impeccably wrought embroidery, stunning saturated palette, and divine play of shadow and light of this classic boyshort. Precieuse.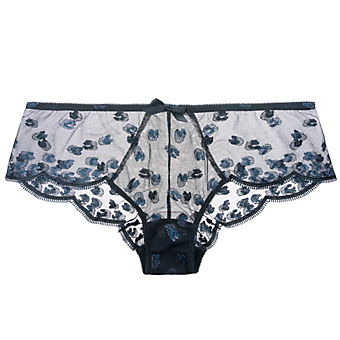 With stunning scalloped edging, and a classic shape, this knicker's embroidery reads like an abstract leopard print, or like delicate fallen petals, on a black, wet bough.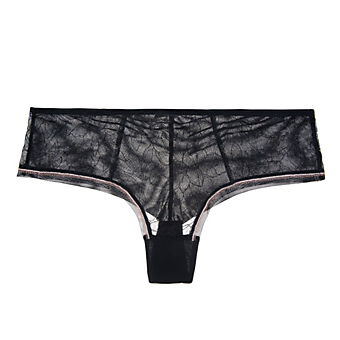 For those of us craving a little noir-fairy-queen-magique, this subtly embroidered botanical French knicker is exactly the kind of moonshadow magic we're looking for.