The name of this luscious bustier bra, "Fee de Reves", literally translates as "Fairy of Dreams". If this utterly sexy black lace long-line bra, with its three-part construction, eyelet edging, and jaw-dropping corset-tie panel in the front exist in a dream-world, it's the kind of dream that you might keep to yourself. You know, one that makes us wish we could fall back asleep.
May We Recommend?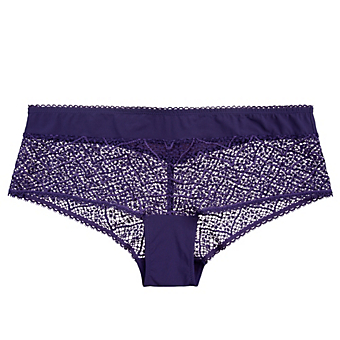 Oh hello, my precious. We are coveting the impeccably wrought embroidery, stunning saturated palette, and divine play of shadow and light of this classic boyshort. Precieuse.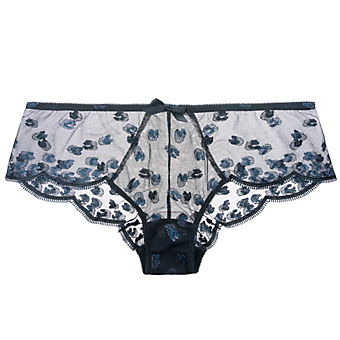 With stunning scalloped edging, and a classic shape, this knicker's embroidery reads like an abstract leopard print, or like delicate fallen petals, on a black, wet bough.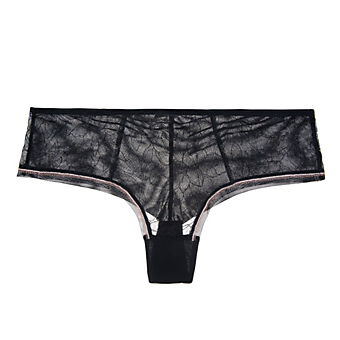 For those of us craving a little noir-fairy-queen-magique, this subtly embroidered botanical French knicker is exactly the kind of moonshadow magic we're looking for.