The name of this luscious bustier bra, "Fee de Reves", literally translates as "Fairy of Dreams". If this utterly sexy black lace long-line bra, with its three-part construction, eyelet edging, and jaw-dropping corset-tie panel in the front exist in a dream-world, it's the kind of dream that you might keep to yourself. You know, one that makes us wish we could fall back asleep.
May We Recommend?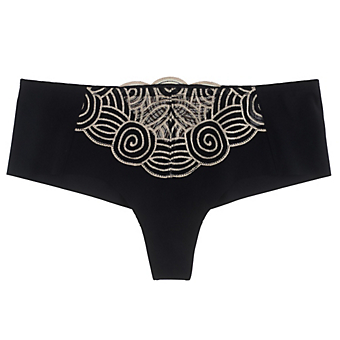 If there's anything we love more than black and white contrast, it's pattern play...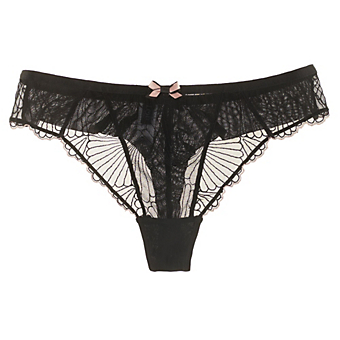 Perhaps on our list of ideal attributes, what we strive for in these covetous lives of ours, is simply to be graceful...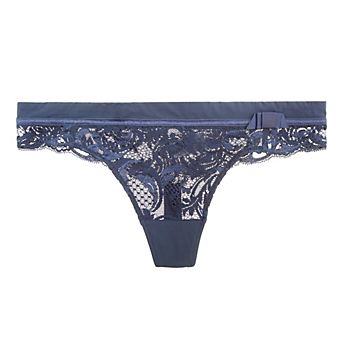 This grown-up lace thong is sexy for the traditionalist. Satin and lace, ribbon detailing, delicate scallop against the body- it's classic and effortless all at once.
;