What a pattern! Lascivious' signature constructed plunging mesh demi rendered in a pitch perfect tonal chains. Links that call to mind big bling, 80's hip hop icons, or Chanel's signature strapping. In this muted grey and black though, it's as if conspicuous consumption has gone classically understated. Monsieur T? He pities l'imbecile who don't love the Cara bra.
May We Recommend?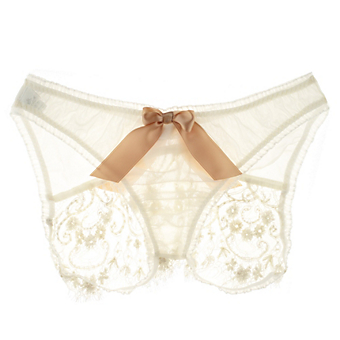 We might have told you how much we love this open back with its decadent lace, but, frankly, in a piece like this we can't say much of anything at all. Trust us, speechless is a good thing.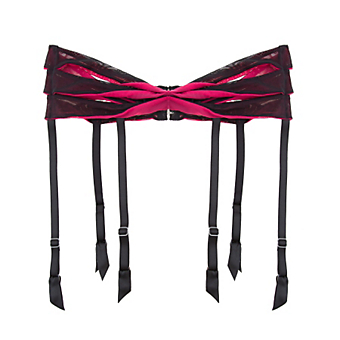 Vibrant, graphic, and totally sexy, the Nenah Suspender is what you wear to a game of strip poker at Falling Water...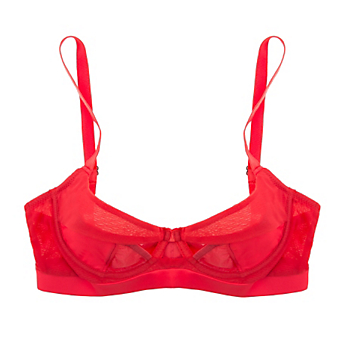 This bra is so hot we just blacked out for a second...
;