With our limited Franglish we were pretty sure that "Plisse" referred to an ever-so-graceful ballet maneuver, and when we tried this piece on we felt elegant and dangerous, lithe and sinuous- like swans. Then we noticed the shirred silk panel comprising the sophisticated long-line spacer and realized that "plisse" means pleated and that, per usual, La Perla is ahead of the curve on the classicist details. So- best of both worlds. We feel like graceful ballerinas but we can go out for a nice big French dinner.
May We Recommend?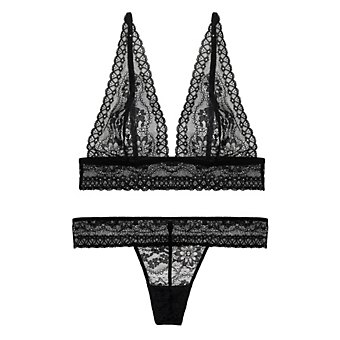 Good things come in pretty packages, just like this gorgeous gift set. Luscious floral stretch lace softbra and thong are the perfect gift, to give and to receive.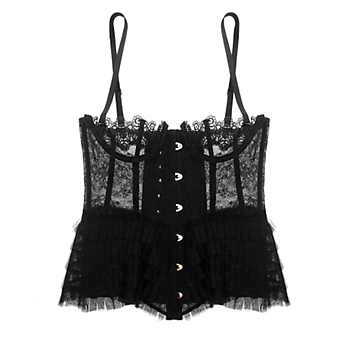 Wow. We mean, Wow. This utterly stunning piece from La Perla is so gorgeous, so incredibly sexy, so really truly beautiful that it almost defies description....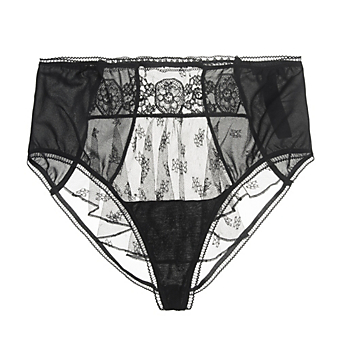 Silk and lace provides the perfect backdrop for a tier of cascading mesh that floats over the bum, leaving the rest gloriously, ahem, open. The rest is up to your imagination.