With our limited Franglish we were pretty sure that "Plisse" referred to an ever-so-graceful ballet maneuver, and when we tried this piece on we felt elegant and dangerous, lithe and sinuous- like swans. Then we noticed the shirred silk panel comprising the sophisticated long-line spacer and realized that "plisse" means pleated and that, per usual, La Perla is ahead of the curve on the classicist details. So- best of both worlds. We feel like graceful ballerinas but we can go out for a nice big French dinner.
May We Recommend?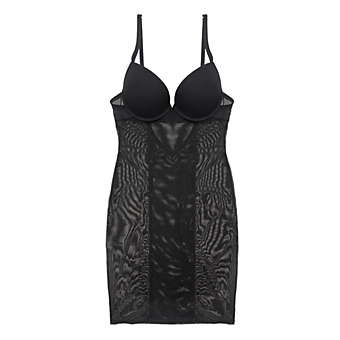 This is one of those divine svelte bombshell pieces that, on its own, is enough to drop jaws and light fires. Under a cocktail dress? It might just turn you into a superhero.Ê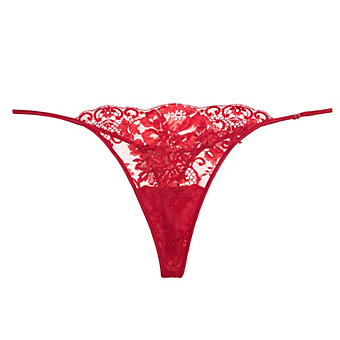 Rarely is barely there as completely stunning as this tiny string-sided thong. If this el color rojo was any brighter and lipstick-luscious we'd arrest it.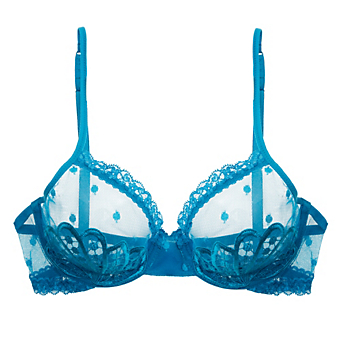 The feeling when night has just fallen and from a sweet warm breeze blows the scent of orange blossoms on the dark air, candles flicker over this deep blue loveliness.
;