The understanding of understatement and vintage lines that this gorgeous, wearable bra exhibits goes way beyond a learned appreciation Coco Chanel or red lipstick. This kind of effortless comfort and grace can't be taught, but rather is inherited like high cheekbones or old money. Choose this and you choose impeccable panelling, lift and smooth, sheer and ombre, classic, modern, and beautiful (and, red lipstick doesn't hurt), darling.
May We Recommend?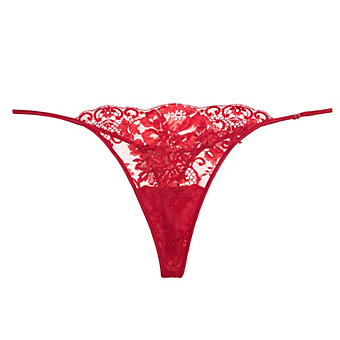 Rarely is barely there as completely stunning as this tiny string-sided thong. If this el color rojo was any brighter and lipstick-luscious we'd arrest it.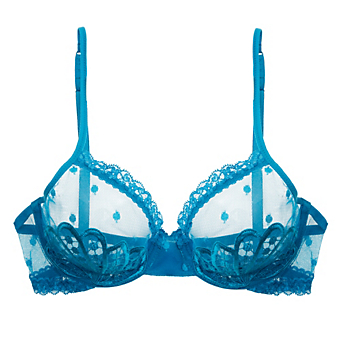 The feeling when night has just fallen and from a sweet warm breeze blows the scent of orange blossoms on the dark air, candles flicker over this deep blue loveliness.
;