If God is in the details, then this bra makes us believe in miracles. The perfect tawny lace and mesh construction would certainly be lovely enough as a sexy-basic on its own. But when you add in the brilliant pops of inline turquoise silk, sewn ingeniously into the straps and peek-a-boo band and we're practically left speechless. So gorgeous we almost can't stand it.
May We Recommend?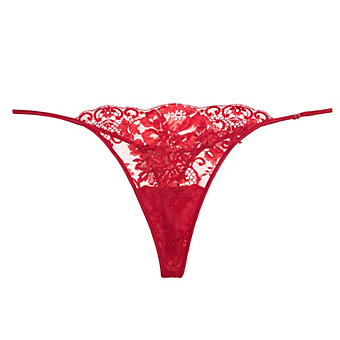 Rarely is barely there as completely stunning as this tiny string-sided thong. If this el color rojo was any brighter and lipstick-luscious we'd arrest it.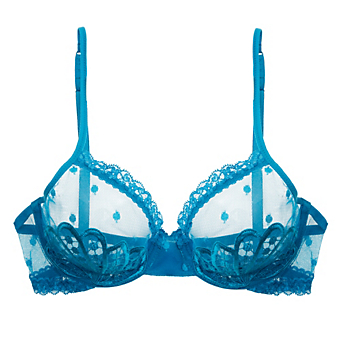 The feeling when night has just fallen and from a sweet warm breeze blows the scent of orange blossoms on the dark air, candles flicker over this deep blue loveliness.
;