Yes, it's 3am and we'd like to order some room service. Yes, please. A bottle of champagne, a dozen oysters, a cheeseburger (medium rare, provolone), two orders of french fries, some chocolate covered strawberries, one creme brulee, and tomorrow's New York Times. Oh yes, and this stunning prussian blue silk and lace demi bra. Hmmm? Yes, two glasses for the champagne. Thank you.
May We Recommend?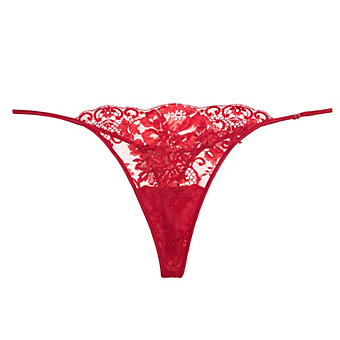 Rarely is barely there as completely stunning as this tiny string-sided thong. If this el color rojo was any brighter and lipstick-luscious we'd arrest it.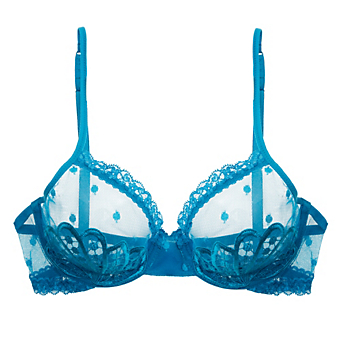 The feeling when night has just fallen and from a sweet warm breeze blows the scent of orange blossoms on the dark air, candles flicker over this deep blue loveliness.
;