We believe in love at first sight, that it is possible to be star crossed, to encounter, seemingly by chance, your perfect complement, swoonworthy at a glance. That's why we believe in possibility of the blind date. And that's how we felt when we saw this stunning plunge bra from La Perla. For us, right now, we'll fall in love with the classic lines and perfect noir placement of the lush lace overlay and imagine that love at first sight won't be far behind.
May We Recommend?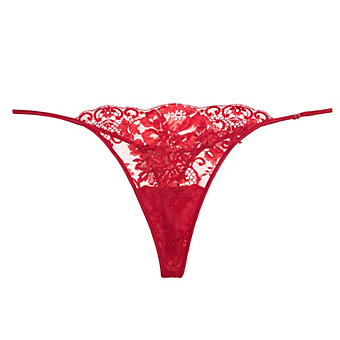 Rarely is barely there as completely stunning as this tiny string-sided thong. If this el color rojo was any brighter and lipstick-luscious we'd arrest it.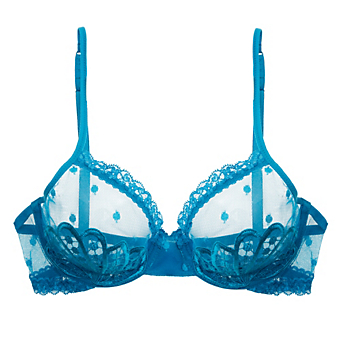 The feeling when night has just fallen and from a sweet warm breeze blows the scent of orange blossoms on the dark air, candles flicker over this deep blue loveliness.
;