In Boticelli paintings the mermaids are always wearing bras made of shells. That's so 14th century. Now, the mermaids of the modern Italian renaissance wear something along these lines. With the color of the shallow water of Capri, fashioned from ultra-luxe Italian leavers lace, and embellished with two tiny rings at the spacer; we're flipping our fins over it.
May We Recommend?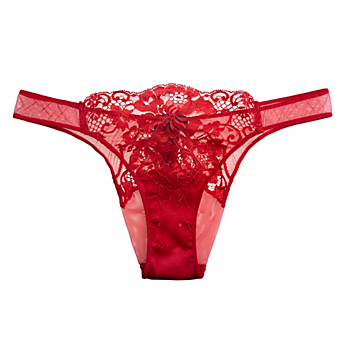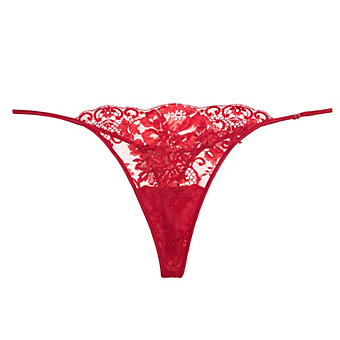 Rarely is barely there as completely stunning as this tiny string-sided thong. If this el color rojo was any brighter and lipstick-luscious we'd arrest it.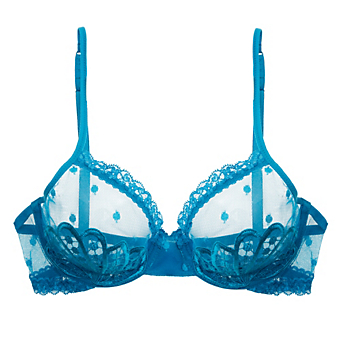 The feeling when night has just fallen and from a sweet warm breeze blows the scent of orange blossoms on the dark air, candles flicker over this deep blue loveliness.
;