Some things deserve to be greeted with a gasp. An inadvertent, uncontrollable intake of breath at the sheer beauty and stunning sexiness of a thing inherent in its own being. This is one of those things. "Barely There" isn't exactly right, since, though almost gauzelike in the delicacy of its lace and mesh, there is still a lot to see. Corseted quarter cups are met with panels of collarbone botanical lace, and the whole thing plunges into a keyhole spacer. Gasp, indeed.
May We Recommend?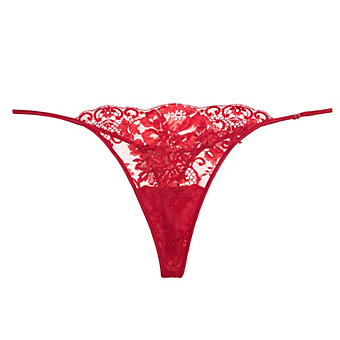 Rarely is barely there as completely stunning as this tiny string-sided thong. If this el color rojo was any brighter and lipstick-luscious we'd arrest it.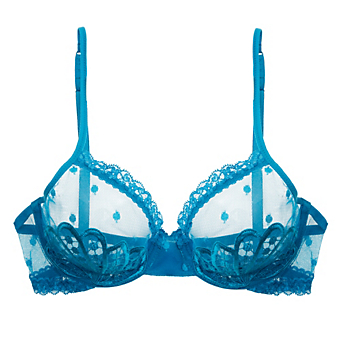 The feeling when night has just fallen and from a sweet warm breeze blows the scent of orange blossoms on the dark air, candles flicker over this deep blue loveliness.
;