We don't think it's a coincidence that Botticelli's Venus is borne of a cockle shell, in fact, if we could see it from her perspective, we'd imagine that she's cruising right for the Art Deco clamshell bandshells of Miami Beach and that once the Nymph hands her her silk dressing gown, this lovely set is the next thing to go on. Soft (oh so zephyr soft) stretchy graphic lace in a classic natural silhouette and this may be our favorite new bra for fall.
May We Recommend?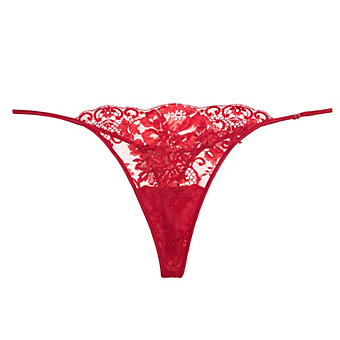 Rarely is barely there as completely stunning as this tiny string-sided thong. If this el color rojo was any brighter and lipstick-luscious we'd arrest it.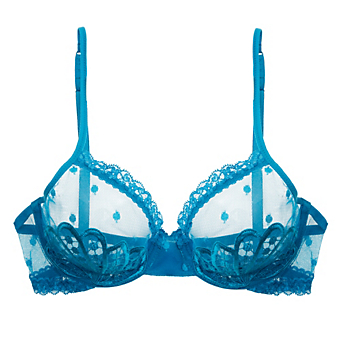 The feeling when night has just fallen and from a sweet warm breeze blows the scent of orange blossoms on the dark air, candles flicker over this deep blue loveliness.
;