As pearls warm to the skin, our hearts warm to this pearly cotton silk voile confection. Dove ruffles flit perfectly along collarbone and decolletage, a light eyelash Chantilly scallops along the bustline and floats over the band. We always bet on the gray horse, we're better suited to baroque pearls, and we tend not to see things in black and white. Can you blame us?
May We Recommend?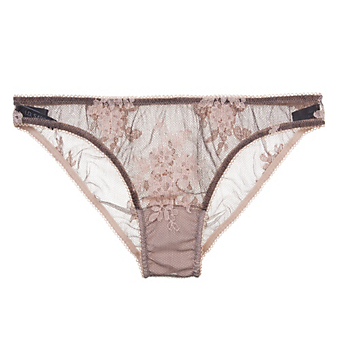 We always love how ID Sarrieri's impeccable laces look against the skin, and the pale smoke-and-mirrors palette of this divine lace bikini is certainly no exception.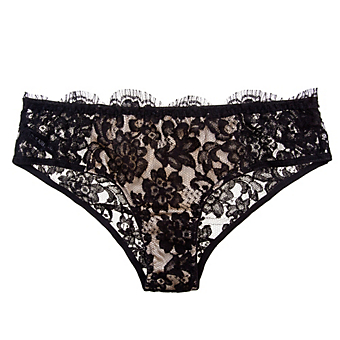 Signature mantilla eyelash lace (sheer in the back, amazing on the body), panels of barely-blush silk satin, and a retro-fabulous silhouette, make this brief a killer.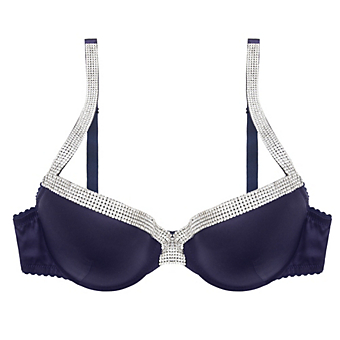 Diamonds are a girl's best friend, Diamonds are forever, Diamonds look...
;