As pearls warm to the skin, our hearts warm to this pearly cotton silk voile confection. Dove ruffles flit perfectly along collarbone and decolletage, a light eyelash Chantilly scallops along the bustline and floats over the band. We always bet on the gray horse, we're better suited to baroque pearls, and we tend not to see things in black and white. Can you blame us?
May We Recommend?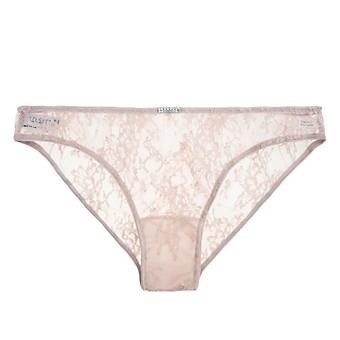 Classic silhouette is rendered in rerfectly sheer luxurious Chantilly lace and accented with a delicate band of Swarovski crystals. Blinged out, powder sweet, and classic.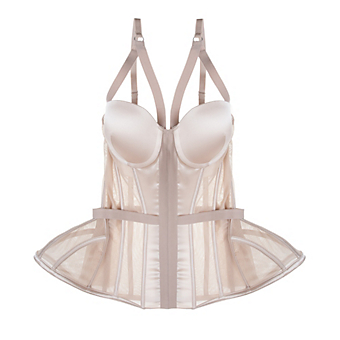 Drawing inspiration from the Queens of Versailles, the nipped waists of the Victorian age, and the peplum pin-upped hips of Vargas, this corset a gorgeous histoire indeed.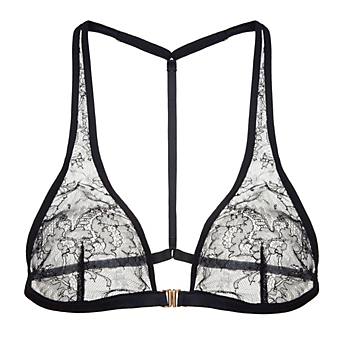 With its stunning barely-there strapping, minimalist racerback construction, and gold front-clasp, this triangle bra is like a whispered secret, passed like a burning ember.