Dear ratty old T-shirt bra, rumor has it there's a new girl in town, a black-lace-and-mesh sophisticate that has an incredible day job and loves to party all night. Rumor has it she's incredibly supportive as well as totally natural. Rumor has it she speaks French, and is bedecked in Parisian details so lovely they're hard to even put into words (we'll try: peek.a.boo.spacer.). Rumor has it she's the one we're leaving you for.
May We Recommend?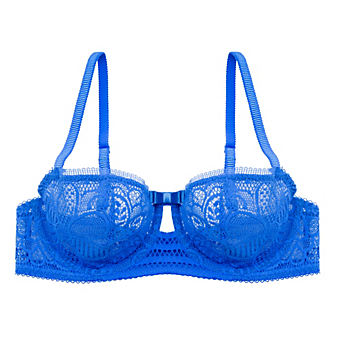 With glissandos of graphic-botanical lace, a true demi shape like a swooping melody, and a stunning subtly long-line silhouette. Is this Huit's magnum opus?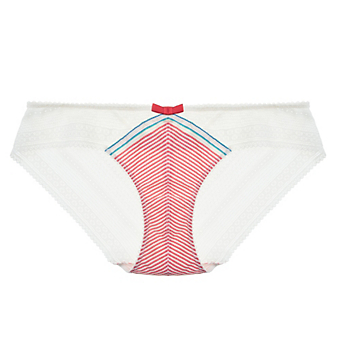 This pretty striped brief interviews well. She's a perfectionist, works and plays well with others, it is a fierce multitasker (ahem, wearable stripes).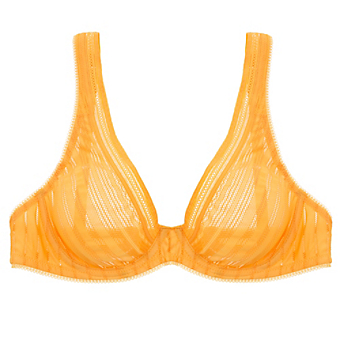 From the Battery up to the Bronx, this sophisticated stunner is perfectly Manhattan. Cutting edge, artistic, and expensive looking. Right down to the grid system.
;