Dear ratty old T-shirt bra, rumor has it there's a new girl in town, a black-lace-and-mesh sophisticate that has an incredible day job and loves to party all night. Rumor has it she's incredibly supportive as well as totally natural. Rumor has it she speaks French, and is bedecked in Parisian details so lovely they're hard to even put into words (we'll try: peek.a.boo.spacer.). Rumor has it she's the one we're leaving you for.
May We Recommend?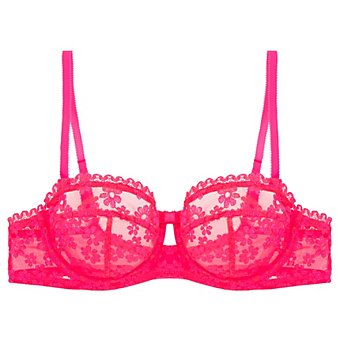 This bra is pure Parisian elegance, the peek-a-boo spacer, the bisette lace edging, the tuileries print, but it's the color (!) that brings it to us to a height of passion.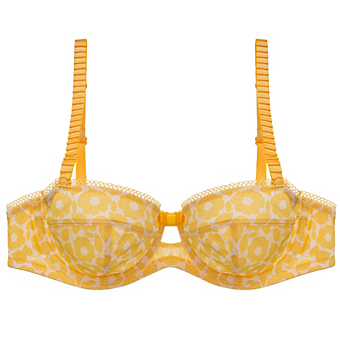 This is what happens when flower power, solar power, and girl power combine. Merrimekko-esque floral, brilliant canary palette, and classic demi shape is high wattage indeed.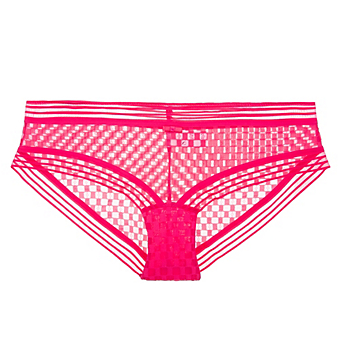 With a checkered flag print and a heart-racing palette, racing stripe ticking and a classic sheer bum, this brilliant pink shorty is ready and raring to go. And they're off!