Honestly, can you blame us that when we gaze upon Huit's stunning saturated blue Rhapsody bra, with its fabulous impeccable deco mesh, we can't help but hear the soaring strains and rhythmic fireworks of Gershwin? The motifs are supremely elegant, Francophilic, but totally American, deco but unassailably modern? We can't help it, it's rhapsody in blue.
May We Recommend?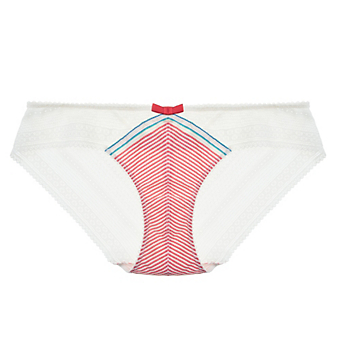 This pretty striped brief interviews well. She's a perfectionist, works and plays well with others, it is a fierce multitasker (ahem, wearable stripes).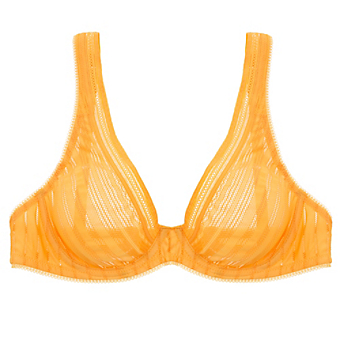 From the Battery up to the Bronx, this sophisticated stunner is perfectly Manhattan. Cutting edge, artistic, and expensive looking. Right down to the grid system.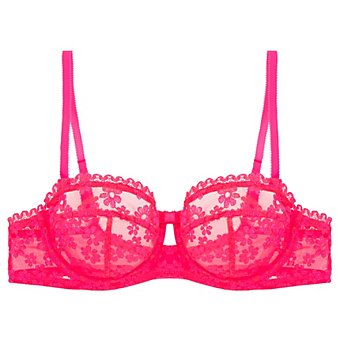 This bra is pure Parisian elegance, the peek-a-boo spacer, the bisette lace edging, the tuileries print, but it's the color (!) that brings it to us to a height of passion.
;