We can wax poetic about lingerie for a verrrry long time. You know the drill: "This ruffle is divine, this see-through suspender belt is to die for, this full body zip-up-onesie makes us feel like catwoman" Etc. Etc. Sometimes we have our heads in the lace and silk clouds and it takes a lovely basic like this to bring us back down to earth. For those of us whose workaday professions don't support flashing hot-pink-and-peek-a-boo, this neutral number from Huit is just right. Smooth and seamless with a removable air-filled "cookie" for extra oomph and convertible straps- it's utterly wearable. And because neither Huit (nor us) could stand an outright boring bra, it's slinky and silky to the touch and has a tiny band of eyelet detail (sewn inside the cup so it's hidden under clothing).
May We Recommend?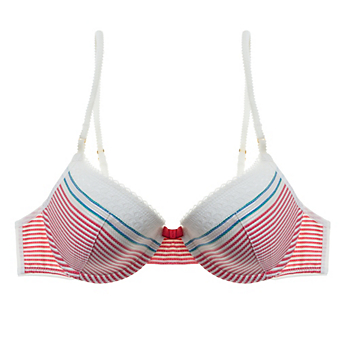 How to ace that interview? Start with the underpinnings. Namely, this gorgeous plunging lightly molded (stocked with removable padding) demi bra in perfectly Parisian stripes.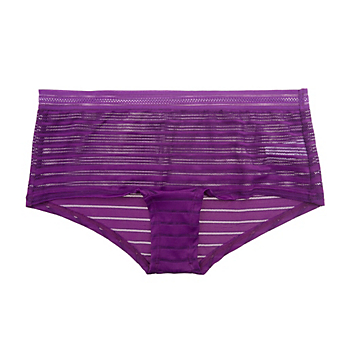 No woman is an island, but if she were, she'd be Manhattan. Sophisticated and effortless, cutting edge, and luscious. Uptown, downtown, this little bottom has it.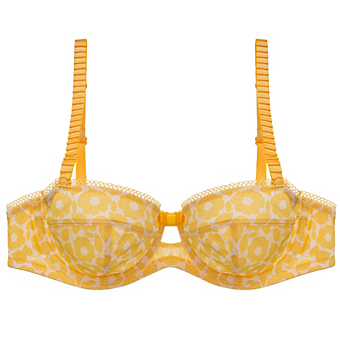 This is what happens when flower power, solar power, and girl power combine. Merrimekko-esque floral, brilliant canary palette, and classic demi shape is high wattage indeed.