The subtle dotted silky turquoise of this gorgeous push-up bra from Huit has us in the mood for a little mischief, the (removable) air-filled inserts in the cups have us in the mood for va-voom, and the mesh overlaid neutral panels, the black piped seaming and the graphic lace of the spacer all have us in the mood to put on our own midnight burlesque. You might have known, lingerie always puts us in the mood.
May We Recommend?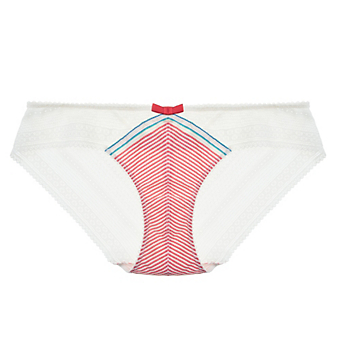 This pretty striped brief interviews well. She's a perfectionist, works and plays well with others, it is a fierce multitasker (ahem, wearable stripes).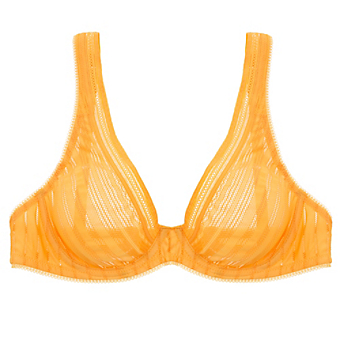 From the Battery up to the Bronx, this sophisticated stunner is perfectly Manhattan. Cutting edge, artistic, and expensive looking. Right down to the grid system.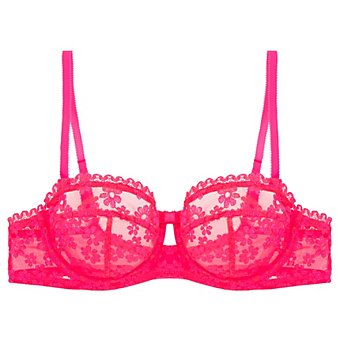 This bra is pure Parisian elegance, the peek-a-boo spacer, the bisette lace edging, the tuileries print, but it's the color (!) that brings it to us to a height of passion.
;