It's midnight at the oasis and the shadows of the desert moon filter down through palm trees and bedouin penants to land, silvery and ornate like filigree, on the sands. This ingenious contour bra, with its silvery filigree of triangle stretch-lace overlaid on the lightly molded half cups is as light and airy and lovely as those shadows. Add on a rouge-magique bow and midnight at the oasis seems like the right place to be.
May We Recommend?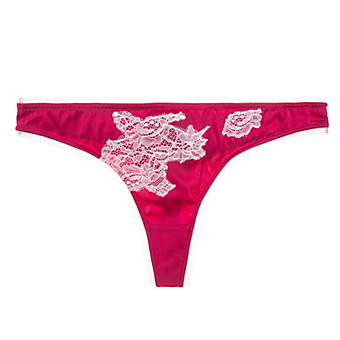 Crimson silk, sugarplum dusted ivory lace appliques, and classically cheeky thong shape make this sweet and festive little bottom the stuff of dancing visions.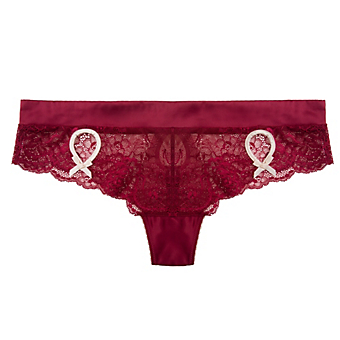 The cardinal and the peacock have nothing on this extremely cheeky luxe and luscious boythong. We think it's finally our turn to shake a tail feather.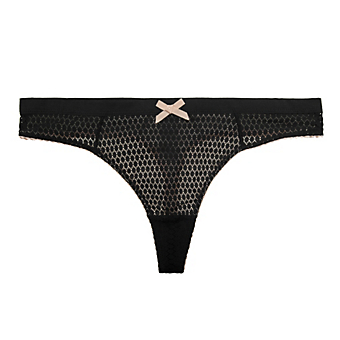 The queen of the jungle in her native habitat, floating around the apartment, impeccable plumage, ruling the roost, in a graphically printed, barely there thong, safari style.
;