Besides the wafting aroma of fresh baked bread and the spritz of strange fresh squeezed juices, the scent that most transports us back to Morocco is that of rosewater. Bright, beautiful, and fresh, the Moroccan Rose is the perfect marriage of old-fashioned (reminding us of perfect rough-hewn whitewashed farmhouses) and exotic (blown blue-glass bottles with french labels). We'll take it.
May We Recommend?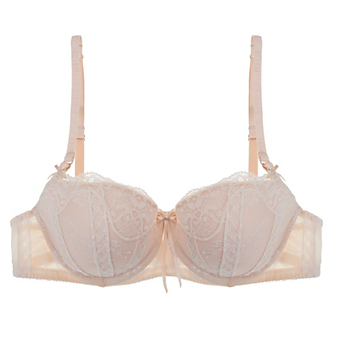 There's a certain French flavour to this sweetly stunning lightly molded Versailles laced balcony bra. It's like champagne and french fries and cassis and macarons. L'amour.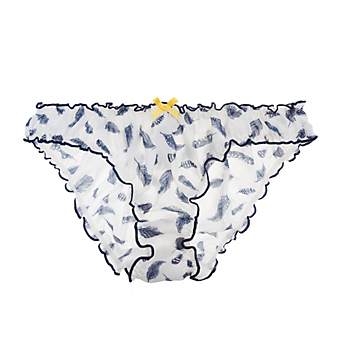 Birds of a feather? Flock right here. Feather strewn ivory and navy pattern is one of our faves this season, and the ruffled edge bikini shape is utterly flirty.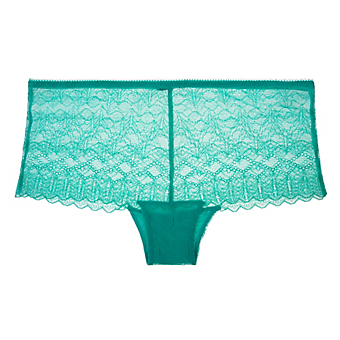 This luscious wide-sided mermaid green and Pacific blue scalloped edge French Knicker is made for a beach babe. Just as the sun sets, this is ready for the Green Flash.
;